By: Mari Dias
In today's world where extreme political correctness, hate, vitriol, and lack of empathy are rife, I decided to go to a happy place. If we remind ourselves, we all have the capacity to do so. In my search for a happy place I was pleased and surprised that I had so many to choose from! In that sense I am privileged, although anyone who knows me is aware that I take every opportunity to "suck the marrow out of life" (Keating in Dead Poets Society), seizing every opportunity to learn and engage. Or… maybe… it doesn't take much for me to be happy. I reviewed the laundry list in my mind of all my joyful moments, and with the memories came the ability to experience, with the same degree of intensity the emotions that I felt in the initial moment.
The review of my list took quite a while, as I had to stop after each one and embrace the feelings. It's like cleaning out an old drawer only to find pictures that had been stowed away for a long time. What a treasure! It takes hours to re-remember and taste the pure happiness that each memory represents.
Today I stopped on a picture in my mind's eye of my experiences in South Africa. It changed me. It humbled me. It opened my eyes even wider than before. Allow me to explain.
I received a Fulbright Specialist Scholarship to the University of Zululand in KwaZulu Natal. Much to my chagrin, I was to arrive two weeks after the academic year ended. This meant that students could not return home after a year of living on campus, until my workshops had ended. My western mind visualized a classroom of students, majoring in social work, to be irate, disengaged, and angry. They would all be sitting at their desks, on their phones, oblivious to my words. I assumed they would all be commiserating among themselves about their shortened summer break.
Not so. It still stops me short when I think about how naïve and encapsulated in my western view I was.
It was a long trip, which gave me too much time to think and perseverate over my expectations.
I flew from Boston to Johannesburg, then a flight to Durban where University representatives greeted me. A two and a half car ride concluded at the apartment that was assigned me on campus. I looked around. There was nothing. We were in the bush, with only a towering, concrete building to insult the landscape of moba trees (sugar cane).
I had a sleepless night, awakened intermittently by the strange animal and bird sounds to which I was unaccustomed. In the morning, I walked over to the academic building and found the room in which I was to present was locked. I panicked. I needed to set up! I asked for Safety and Security to unlock my room, at which time I was told by a groundskeeper that they had not arrived yet. My anxiety was increasing exponentially. I went over to the Dean's office. She hadn't arrived yet either.
"Well, they don't seem to think my visit is very important." I thought.
"What did I get myself into?"
At last the Dean arrived (30 minutes later) and unlocked the door. Soon students began pouring in – yet they were laughing and smiling and excited, completely contrary to my expectations.
The Dean rose, introduced me, and stated that:
"Before we begin, let us have some tea." Out comes a silver tea service for 25 people, with triangles of ham and cheese sandwiches. I just kept looking at my watch. Ruminating. Panicking.
Following our teatime, the Dean introduced a student who read a message to me on behalf of the entire class.
"Dear Dr. Dias. We are so humbled, honored and graced by your presence. The fact that a white woman from America would travel halfway around the world to educate poor, black women in a developing third world country is very special to us."
"Ubuntu." (essential human virtues of compassion and humanity).
My eyes welled with tears of humility and gratitude. There were no cell phones. There wasn't any dissension or frustration. They were honored!
My workshop began 2 hours later than its original start time. Students all asked to take pictures with me, pleaded for my autograph, and put me on the proverbial pedestal higher than anyone deserves to be held.
I visited "Places of Safety", which are orphanages for children from birth -18 who are victims of the virgin cleansing cure. (Legend has it that having sex with a virgin will cure one of AIDS). I toured the prison, interviewing those incarcerated for raping children and a local Christian mass, which they conducted in the Zulu language, but when I arrived, they translated everything to English as well.
I joined families in their homes for a brea (cookout) and every morning I was greeted by a collective shout of "Saubona"! (Good Morning) from the students.
It was difficult to leave. During my "going away" party, the Dean approached me and shared her observations.
"You always seem to be in a hurry. No need here. We are on Zulu time."
"Did you eat? Is the sun shining? Are you well rested?"
"Yes."
"Then that's all that matters. Everything else will take care of itself."
Today, this is my happy place of memories seared into the fabric of who I am.
Let's give pause to this world view. Let's all embrace the philosophy of ubuntu and live on Zulu time. Even for an American minute.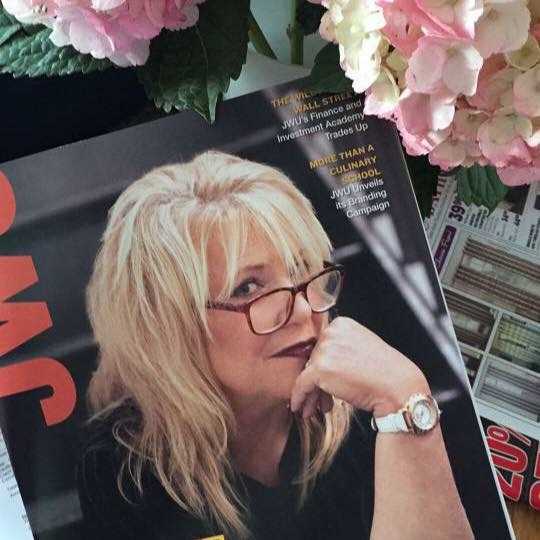 Dr. Mari Dias is a nationally board-certified counselor, holds a Fellow in Thanatology and is certified in both grief counseling and complicated grief.
She is Professor of Clinical Mental Health, Master of Science program, Johnson & Wales University. Dias is the director of GracePointe Grief Center, in North Kingstown, RI. For more information, go to: http://gracepointegrief.com/