URI Presidential search. Finalist withdraws. Trustees expected to make appointment today.
One of two final candidates for President of the University of Rhode Island has withdrawn his name from consideration – Brian Blake, of George Washington University.
The Board of Trustees of URI has set a Special Meeting for TODAY at 6pm, with the action item, "Appointment of the new President of the University of Rhode Island" on its agenda. The virtual meeting is open to the public on Facebook live at: https://www.facebook.com/URIBoardofTrustees/. The agenda also includes "Authorization of the Board Chair to negotiate an employment contract with the new President of URI". The regular URI Board meeting will be held on April 22.
Four finalists had been announced from over 200 applicants for the position of President of the University of Rhode Island a few weeks back. The position is to replace that of President David Dooley, who announced his retirement.
The four finalists were then whittled down to two – Provost Brian Blake of George Washington University, and Provost Marc Parlange of Monash University in Australia, with ties to Rhode Island.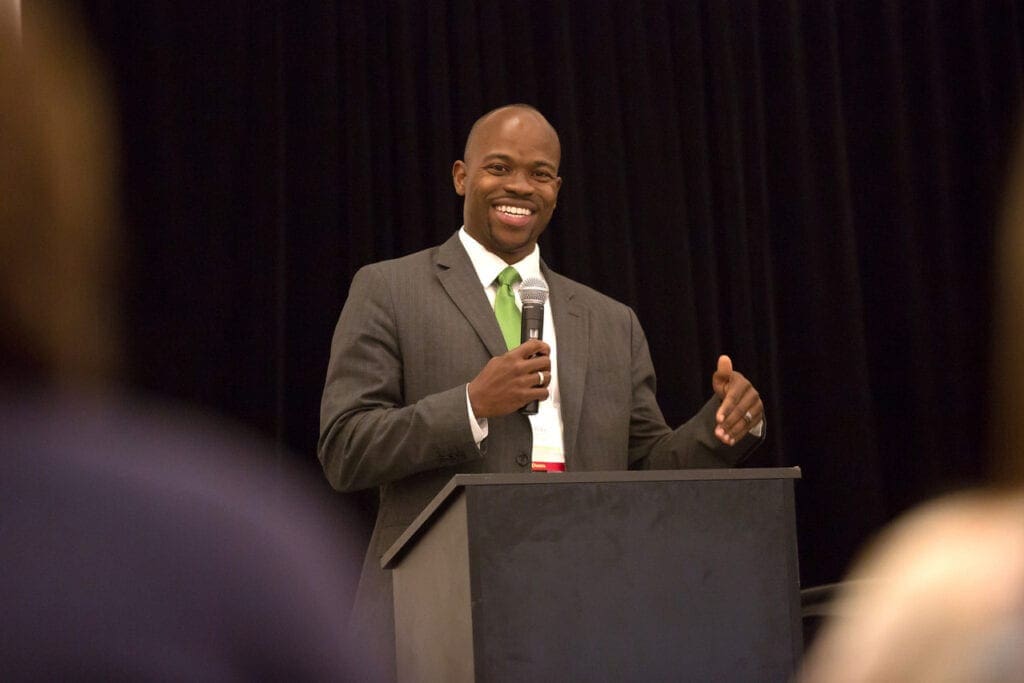 Blake had spoken at a forum for the URI community, where he identified supporting diversity and inclusion as two priorities. However, "Blake said a search firm had "aggressively recruited" him, and he did not seek out the role on his own," according to The Hatchet, an online news site of GWU. The search firm of Isaacson, Miller conducted the search for URI.
The Hatchet story noted that even though Blake was down to the last cut, he hadn't "fully weighed" the thought of leaving GW: "Blake said he had not fully weighed whether he would desire the role when he was revealed as a finalist last week. – This public announcement came before I had a full opportunity to weigh the professional and personal aspects of leaving GW at this time," Blake said in the email to senior staff. "I have now had that opportunity for discussions with my family and with my colleagues. As a result of these often heartfelt conversations, I concluded that there is much important work yet to be done at GW, especially as we emerge from the pandemic."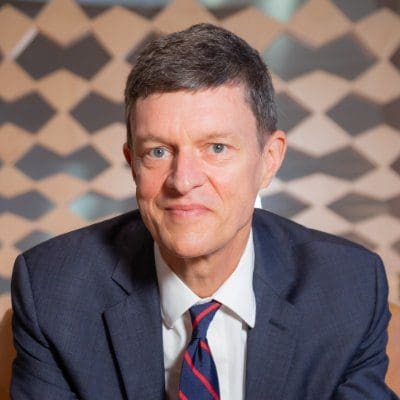 Marc Parlange, said about URI – "I like that you're strongly society-facing and entrepreneurial. I've known URI for a long time for the work you do in oceanography." [URI can] "make a difference in the lives of so many people…". Parlange grew up in Providence, and went to Griffith University in Australia.
The regularly scheduled URI Trustees meeting on April 22nd will be preceded by a Special Trustee meeting just set for today, where Parlange's appointment may be made.
About URI President candidate Parlange (from Monash Univ):
Professor Marc Parlange is the Provost and Senior Vice-President of Monash University and is Professor in the Department of Civil Engineering. Prior to his appointment at Monash in 2017, Professor Parlange was Dean of the Faculty of Applied Science at the University of British Columbia (Canada). He served as Dean of the School of Architecture, Civil and Environmental Engineering (2008 – 2013) and Director of the Institute of Environmental Engineering (2004 – 2007) at the École Polytechnique Fédérale de Lausanne (EPFL) in Switzerland. He has also been a professor and department chair at Johns Hopkins University as well as Assistant and Associate Professor at the University of California at Davis. He has a Master of Science and PhD from Cornell University and a Bachelor of Science degree from Griffith University.
A highly regarded research scientist, Professor Parlange is recognized internationally for his expertise in environmental fluid mechanics. His contributions in this broad area primarily relate to the measurement and simulation of air and water flows over complex terrain, with a focus on how air turbulence and atmospheric dynamics (atmospheric boundary layer flow) influence urban, agricultural and alpine environments. Professor Parlange is active in addressing water resources challenges and environmental change in remote communities, particularly West Africa, through his research on hydrology and climate change.
Professor Parlange has received prestigious awards for his academic achievements, including the Macelwane Medal and the Hydrologic Sciences Award of the American Geophysical Union, and the Dalton Medal of the European Geosciences Union. He is a Fellow of the Canadian Academy of Engineering, the American Association for the Advancement of Science, and the American Geophysical Union.
Professor Parlange is also a highly regarded graduate advisor and his numerous PhD students and post-doctoral associates have had much international success in universities and industry. In 2010 he was named a recipient of the Agepoly Excellence in Teaching Award from EPFL. He has served as Editor in Chief of Water Resources Research and Editor for Advances in Water Resources. In 2017 he became a member of the US National Academy of Engineering.
RINewsToday reached out to URI for comment late on Sunday. This is a developing story.