RI Veterans: Did You Know? – 6 May 21 – by John A. Cianci
by John A Cianci, Department Veterans Service Officer, Italian American War Veterans (ITAM)
"Free Nursing Home Care for Eligible Veterans"
Eligible disabled veterans could be entitled to free long-term care at a community nursing home or state-run veterans home, an estimated $8000-$13, 000 a month, regardless of any income or assets.
Eligibility for a community nursing home is based on clinical need and setting availability. The VA will only pay for Community Nursing Home or State Veterans Home Care if you meet eligibility criteria involving your service-connected status and level of service-connected disability.
Eligible veterans are those receiving 70% or more combined disability (including VA TDIU disability) or requires nursing home care due to a service-connected disability. The Veteran is eligible for 100% community nursing home and or Rhode Island Veterans Home*, regardless of income.
Here is the list of contracted community nursing homes to include the Rhode Island Veterans Home currently contracted with VA:
Rhode Island Nursing Homes
Riverside
Orchard View Manor
135 Tripps Ln
Riverside, RI
401-438-2250
Bristol
Silver Creek Manor
7 Creek Lane
Bristol, RI
401-253-3000
Rhode Island Veterans Home
480 Metacom Ave.
Bristol, RI
401-253-8000
Coventry
Respiratory and Rehabilitation Center of RI
10 Woodland Drive
Coventry, RI
401-826-2000
Johnston
Morgan Health Center
80 Morgan Ave.
Johnston, RI
401-944-7800
Pascoag
Crystal Lake Rehabilitation and Care Center
999 South Main St.
Pascoag, RI
401-568-3091
Smithfield
Hebert Health & Rehabilitation
180 Log Road
Smithfield, RI
401-231-7016
MA Nursing Homes
Bourne
Bourne Manor
146 MacArthur Blvd.
Bourne, MA
508-759-8880
Fairhaven
Our Lady's Haven
71 Center St.
Fairhaven, MA
508-295-1040
Wareham
The Tremont
605 Main St.
Wareham, MA
508-295-1040
To be eligible for 100% free community nursing home care program you must be enrolled and using the Veteran Health Care system and one of these must be true for the Veteran:
The Veteran must have a VA disability rating (individual or combined) of 70% or more, to include 100% VA TDIU, or
Requires nursing home care because of his service-connected disability.
Is in need of such care.
The Italian American War Veterans of Rhode Island (ITAM-RI) provides FREE veteran benefit reviews for ALL veterans; membership is not required. If you would like to set up a free "benefit check-up", contact ITAM-RI; email itamri4vets@gmail.com or (401) 677-9VET.
VETTIP: VA rules are complicated and always changing. From senior and experienced veteran service officer's guidance to me, always have the veteran apply in writing to the VA for any benefit the veteran believes he or she is entitled. Moreover, if previously denied, review the reason(s) why you were denied, and if the veteran believes the decision was erroneous, contact a Veteran Service Officer in your area, who will assist you free of any charges.
Frequently Asked Questions:
Q1. How do I know if the veteran has a service-connected disability?
In most cases, he will receive a monthly VA disability deposit or check. Exceptions to the rules, he could be ZERO percent service connected, however, the veteran will not receive a month. For example, many Veterans are rated 0 % for service connected for hearing. The veteran is still considered a disabled veteran however he receives zero financial compensation.
Q2. What is Service-Connected Disability
A "service-connected disability" is a disability that is related to your active military service. Your disability is assigned a rating (0% to 100%) based on how severely it impacts your daily life. The greater your disability, the higher you're rating.
Example, you are receiving disability for a heart condition, VA rated 30%, and your disability requires you to be in nursing home, YOU WOULD BE eligible for long term nursing home care provided by the VA pr with a contracted facility.
Q3. How does a veteran know if he or she is receiving VA disability combined 70% or more service connected?
The first question I will ask the veteran, how much is your monthly payment from the VA? The veteran can check his or her account where the VA service-connected disability is deposited. Is the deposit $1400 or more, if yes, more than likely, you are receiving payment for 70% or more combined service connected. Another method to verify, is to check you ebenefits.va account.
Q4. Where can I get more information on Community Nursing Home Care?
Best bet, go directly to VA website to find out more by visiting the Paying for Long Term Care section at www.va.gov/Geriatrics.
The Veterans Service Officer (VSO) from the Italian American War Veterans is available to assist, itamri4vets@gmail.com or by phone, (401) 677-9VET.
*Q5. How do I find out more about the State Veterans Home in Bristol Rhode Island?
The Rhode Island Veterans Home (RIVH) is a 110-acre complex on Mount Hope Bay in Bristol managed and tun by the State of Rhode Island. The RIVH, by federal law, signs a State Home Care Agreement or contract with the Providence VA Medical Center, which conducts an annual survey to ensure the facility is in compliance with all statues to be a contracted facility for veterans care.
The home provides quality nursing and residential care to Rhode Island war veterans. Some of the services provided include social, medical, nursing and rehabilitative services.
Services
Approximately 208 beds.
Long Term Care Facility.
X-ray, dental, and pharmacy services, physical therapy and occupational therapy, social work services, transportation to PVAMC.
Eligibility
Honorable discharge.
Veterans with 90-days (active) service during wartime.
RI resident for 2 consecutive years prior to date of application OR joined the service from RI.
The Rhode Island Veterans Home will accept any Veteran we are licensed to accept, however, the Medical Director has the authority to approve or disapprove any Veteran's diagnosis for admission to the Home. Admission to the Rhode Island Veterans Home is voluntary.
_____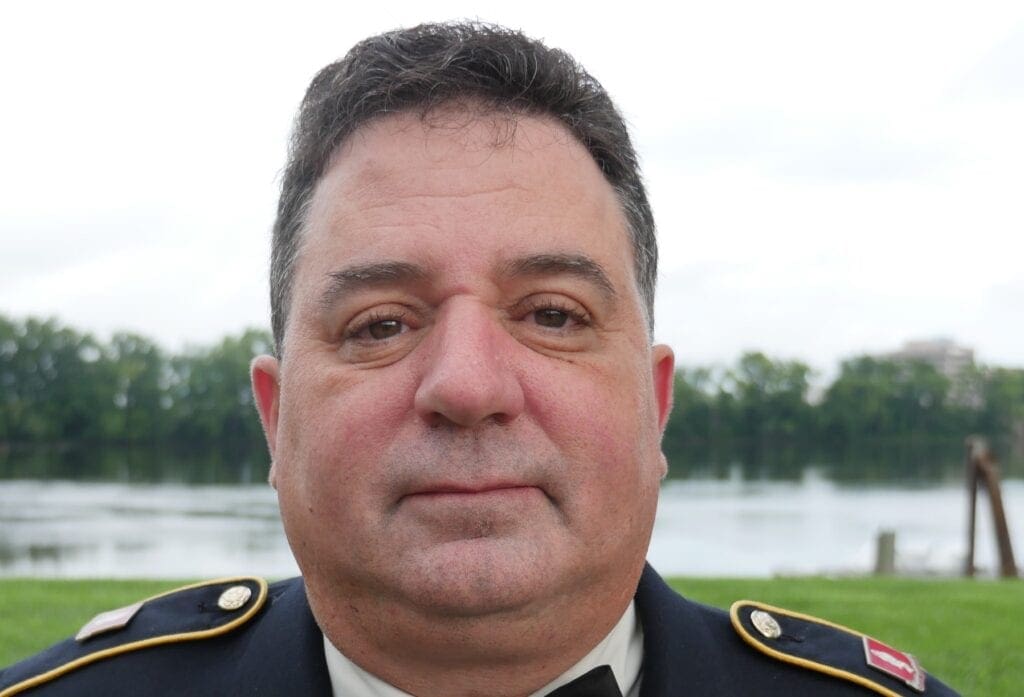 John A. Cianci is a Veteran Service Officer. Retired, U.S. Army MSgt., Persian Gulf War and Iraq War combat theater.
Cianci, a combat disabled Veteran, served in Desert Shield/Storm and Operation Iraqi Freedom. His awards include Bronze Star, Combat Action Badge, Good Conduct, and others.
Cianci belongs to numerous veterans organizations – Italian American War Veterans, American Legion, Veterans of Foreign War, United Veterans Council of Rhode Island, and many more organizations. He is an active volunteer assisting veterans to navigate federal and state benefits they have earned. He is Department of Rhode Island Department Commander Italian American War Veterans and Veteran Service Officer.
He is a graduate of Roger Williams University (BS Finance), UCONN business school* (Entrepreneur Bootcamp For Veterans), Solar Energy International Residential, Commercial and Battery Based Photovoltaic Systems certificate programs, numerous certificates from the Department of Defense renewable energy programs, including graduate of the Solar Ready Vets Program.