A story of the times… 2021, real estate market pandemonium – Emilio DiSpirito
By Emilio DiSpirito, Realtor and owner of Engel & Völkers Rhode Island
It's easy to get caught up in the latest trends of music, clothing, cars and pop culture in general. America, for decades now has largely been influenced by mass media that pushes the appeal of "what everyone else is doing" or, "keeping up the with Jones'", now dubbed "keeping up with the Kardashian's" approach to living life… We always want more. In ways it's a gift because it keeps us on our toes, keeps us working hard and producing, while in other ways, it's a "peace-taker" or "anxiety-causing" curse!
So, what does this have to do with real estate in 2021? Read on, to understand why I believe we need to memorialize this moment in time for the home buyers, sellers and general public.
According to the National Association of Realtors (NAR), there are approximately 119.7 million occupied housing units in the United States. On any given year there are about 5 million homes sold. Lawrence Yun, Chief economist of NAR explained in late April, "sales should rise to 6.2 million homes sold" for 2021. "With mortgage rates still very close to record lows and a solid job recovery underway, demand will likely remain high."
Yun goes on to say, "low inventory has been a constant problem, but more inventory will show up as new home construction intensifies in the coming months, as well as from a steady wind-down of the mortgage forbearance program." America should see a median price increase of approximately 9% across the board this year and will fall short of roughly 4 million homes for the demand of current buyers.
Rhode Island is not much different from the rest of the country, with roughly 640 single family homes on the market now available, nearly 2,000 pending home sales, fewer than 1 month's supply of inventory and prices skyrocketing in many markets, 15%+, year over year!! Typically, we can see between 4,000 to 5,000 single family homes on the market and a modest appreciation of 3.5% per year, here in Rhode Island.
Given the lack of supply, high demand due to affordability with low, fixed mortgage rates, Millennials and Baby Boomers making massive moves, the supply shortage does not look like it will stop anytime soon. Buyers here in Rhode Island and across the country are in position as prices range from $200,000 to $5 million, where they are going against multiple bidders, having to offer unusually aggressive terms such as waiving home inspection and appraisal contingencies! Waiving such contingencies, while almost a necessity in most cases, leaves buyers holding all the risk currently and further down the road. This may cause financial hardship and problems for homeowners with unexpected maintenance issues.
My concern for homeowners is that unexpected problems may arise in a home due to increase in buyers waiving home inspections. This will intensify the risk for insurance companies with a larger number of claim payouts, which will overall cause a surge in pricing across the board for insurance premiums, for us homeowners. When you mix the potential escalating cost of insurance with the high cost of property taxes, you have borrowers who purchased at their max, overleveraging what they can actually afford in the future. Keep in mind that with taxes, the assessed values that cities and towns place on homes, lag the market and continue to creep up over the coming years. Even if prices take a decline down the road. Now, how about inflation, the cost of heating fuel and many other variables and expenses homeowners will be hit with?
Years from now, homeowners who have overleveraged themselves may be in trouble. While we do not anticipate a housing crash in the coming future, we do anticipate an increase of foreclosures which will overall slowdown or stall the appreciation of pricing.
We are encouraging buyers to stay within their means, or to even drop down a price range, look at more modest housing, where they can be more competitive with much less risk.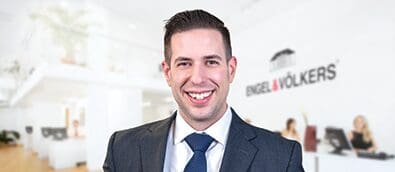 _____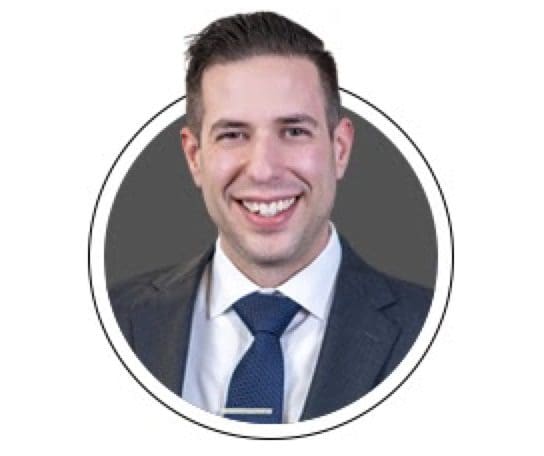 If you would have asked me what I wanted to be growing up, little Emilio would have told you "an archeologist" or "an architect" despite the fact that at age 8 I had my first lemonade stand, landscaping business and was recording my first "news show" on my boombox! Well, I never was much good at trigonometry and did could not see myself traveling for months and possibly years at a time, so becoming an architect or archaeologist clearly did not happen!
Fast forward 26 years later and I'm running a team of the finest residential real estate professionals, own a media company and host my very own radio news show about real estate!
In September of 2017, I married my best friend, Jaclynn, and we have two wonderful children, Destinee and Emilio, V. We have 3 dogs, one of which is a rescue and live in lovely Rhode Island. Jaclynn owns a high-end hair salon in addition to an on-location hair and makeup business!
For 7 years straight it seemed that I had put in more hours than the day had to give on my real estate business. 7 days a week, 14 to 16 hour days, without a break! Why? My friends and family did not understand the sheer magnitude of moving parts and services we offer to our clients during a transaction! One slip up or one missed call could mean make or break for someone's dream home or even a lost deposit!
Running a team of like-minded, highly qualified and capable professionals has allowed me to offer a very streamlined, simplified and efficient approach to the sales process for our clients and allowed me to earn personal time again with my family while not missing a beat for my clients!
When I'm not working, I'm with my family, riding my mountain bike, eating at a number of local restaurants, enjoying live entertainment, hiking, skiing or reading!
Contact: emiliodiv@gmail.com