Friday Fishing Tips – Jeff Gross
by Jeff Gross, contributing writer
As we all know it is summer grilling season. Some of those great trout we all enjoyed catching this spring are still in the freezer. A friend mentioned some years ago that he grills his trout by adding some onions and some lemon and dill to the cavity of a cleaned trout.
This writer prefers filleted fish. Even the trout are filleted. The RI DEM stocked some fantastic large trout this spring which made the filleting very easy. So since it is grilling season, time to break out those trout from the freezer and grill them up before freezer burn sets in. The trout pictured had just a tiny spot or two of freezer burn setting in.
Years ago a great marinade called Chef Myron's 20 Gauge Sauce was available locally and directly through the company. First contact with 20 Gauge Sauce occurred in 2008 at the Worcester Centrum during a Fishing and Hunting Expo. Chef Myron was grilling fish fillets and chicken with his 20 Gauge Sauce. The taste and aroma was phenomenal. A case went home with me that night. Retail Purchases were small at first, 2 or 3 1/2 qt containers, however later on purchases of a case of half gallons were frequent.
As popularity rose so did some problems. The local "tree huggers" were offended by the Bottle label art of a hunter holding a double barrel shotgun. Myron tried a 20 Gauge bland bottle label but that label blended in with the other sauces and became indistinguishable. Some "Green Sneakers" still had a problem as the label said "20 Gauge" (I wonder if these same people formed the Mom's against Guns Group) As a result, the 20 Gauge line was discontinued.
Continuing to develop a major interest in cooking, this author about 2 months ago started playing around with various sauce combinations in an effort to duplicate the 20 Gauge Sauce.
Pictured is what is considered a great marinade for trout. The same marinade is also great for other fish, shrimp, beef and white meats. After thawing the trout, a mixture of 1/2 cup Soy Vay Island Teriyaki sauce, 1/4 cup Italian dressing and 1/8 cup Barefoot Fruitscato Apple Wine is combined in a 1 gallon ziplock bag and the trout is then placed in the bag and allowed to marinate for 4-6 hours in the refrigerator. Fire up the grill afterwards and place a sheet of aluminum foil on the grate to keep the drippings and fish from making a mess. Grill until your desired amount of tenderness is achieved. Serve with whatever sides appeal to you.
Bon Appétit!
_____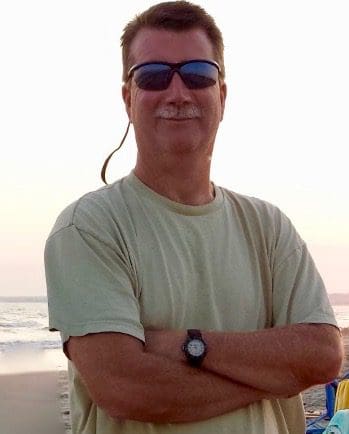 Jeffrey "Jeff" Gross spent 21 years as an Analytical Chemist at the USCG R&D Center in Groton, Connecticut, Woods Hole Laboratories, and Helix Technologies. Changing careers is a "great learning experience for everyone", Jeff says, and I'm an avid outdoorsman and conservationist, a student of the sciences, and the world. The US holds too many wonders not to take a chance and explore them".
Jeff is the Model Train and Railroad entrepreneur. Proud Golden Retriever owner. Ultra strong Second Amendment Advocate and Constitutionalist. "Determined seeker of the truth".
Jeff is a RIFGPA Legislative and Legal Officer, Freshwater Chairman, NRA Liaison.
His subjects include Outdoors, Second Amendment, Model Railroading, and Whimsical.
He can be reached at: trainsbythe144@aol.com