Trinity Rep, PPAC, 7 more performance venues partner on audience vaccination, mask rules
Photo: Cris Fisher, Ed Week
Trinity Rep joins eight other Rhode Island performance venues and organizations in a partnership to provide for the safety of their audiences, artists, staff, and volunteers, based on current scientific evidence and best practices around the country.
Organizations included in this effort include Festival Ballet Providence, Gamm Theatre, Island Moving Company, Providence Performing Arts Center, Rhode Island Philharmonic Orchestra & Music School, Trinity Repertory Company, United Theatre, Veteran's Memorial Auditorium, and Wilbury Theatre Group.
Effective immediately and until further notice: All patrons, including children, attending Trinity Rep performances must either show proof of full vaccination against COVID-19 (at least 14 days have passed since the final dose), or proof of a negative COVID-19 PCR test taken in the prior 72-hours, or proof of a negative COVID-19 antigen test taken in the prior 6-hours.
All patrons regardless of vaccination status must wear masks over their nose and mouth at all times while inside the venue (unless actively eating or drinking).
Details may be revisited or revised based on CDC guidance and the evolving circumstances of the pandemic. Please visit the websites of the other individual venues for any additional restrictions or details. Please visit the websites of the other individual venues for any additional restrictions or details, specific to their organization.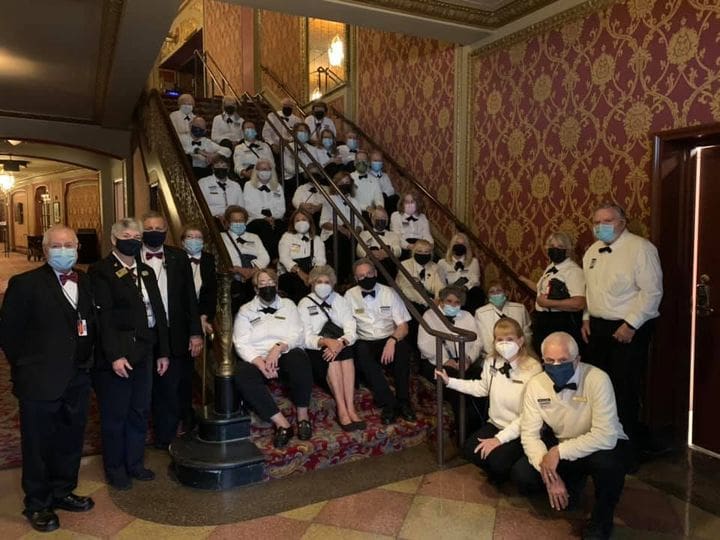 Each venue will have specific regulations for their facility – for instance, Trinity Rep lists this information for their patrons:
Trinity Rep is now a fully vaccinated workplace, and our staff is starting to return to onsite work. Outside guests are limited and must undergo a health screening at reception before access is granted to any space.
Masks for staff, artists, students, and guests are currently required when moving through the buildings and may be removed for staff only when at their work space, socially distanced from others.
Our spaces and high-touch surfaces are being regularly cleaned and disinfected. In addition, all of Trinity Rep's facilities have been disinfected and treated by Infection Prevention Specialists (IPS) with MicroShield 360, creating a microscopic, preventative, and long-lasting 360 degree shield that combats viruses, bacteria, mold, odors, and disease while diminishing cross-contamination every second of every day. This cutting-edge biomed technology has been studied, lab-tested, and comes approved and certified by the CDC, FDA, and EPA. Hand sanitizer and disinfecting wipes are located throughout the facilities and frequent hand washing is expected of all staff, artists, students, and patrons. Posters regarding proper hygiene and social distancing are located throughout the premises.
In 2018, funded by the Rhode Island Creative and Cultural Economy Bond, Trinity Rep completed a $1.9 million upgrade to the HVAC systems serving the Chace Theater and public spaces. Air filters in all of Trinity Rep's facilities have been upgraded to MERV-13 where possible.
Five COVID compliance officers have been trained and certified to ensure that Trinity Rep adheres to all required protocols. As the situation develops, we will adapt our policies and procedures accordingly.