Getting the lead out of drinking water in RI – Richard Asinof
by Richard Asinof, ConvergenceRI, contributing writer
Photo by Richard Asinof – State Rep. Rebecca Kislak addresses the rally at the State House urging the state to invest $500 million to replace all the lead water pipes in Rhode Island.
Community advocates urge the state to invest $500 million in eliminating all lead service lines in RI
The facts are not in dispute. There is no safe level of lead. Anything above zero in blood level levels is dangerous. Lead poisoning in children can cause permanent brain damage. Research studies of Providence school children have documented the long-term impacts in lowered testing scores, increased school suspensions, increased need for special education classes, and a marked tendency toward increased violence and incarceration as adults.


Lead service lines are a major source of lead contamination in drinking water in Rhode Island. For 14 of the last 15 years, the Providence Water's service area has exceeded the Environmental Protection Agency's action level for lead in water.


There are approximately 100,000 lead service lines remaining in Rhode Island, with an estimated 27,000 in Providence Water's service area alone.


In 2020, 631 children, or 3.2 percent of all children tested statewide, had elevated blood lead levels, according to the R.I. Department of Health. The city of Providence was recently ranked second on a national priority watch list for lead in water


On Thursday, Sept. 30, a coalition of advocates, known as Lead-Free Water RI, organized by the Childhood Lead Action Project, staged a demonstration on the State House steps, calling on state leaders to invest some $500 million in American Rescue Plan Act funds as well as other federal stimulus funds to replace all the remaining lead service lines in Rhode Island, at no cost to homeowners, landlords, or renters.


The coalition said that it had received support from 40 state and local organizations, 25 political leaders and state legislators, and from more than 150 individuals for the coalition's request to state leaders to invest in full, free lead service line replacement for all Rhode Islanders.


"It is outrageous that we're still here in 2021 talking about lead in drinking water," said Devra Levy, a community organizer with the Childhood Lead Action Project, the state's leading advocacy group founded in 1992 that is dedicated to eliminating lead poisoning of children in Rhode Island.


Other speakers at the event included state Reps. David Morales and Rebecca Kislak. Morales called the initiative "a cost-efficient, one time investment" that would create a permanent solution, addressing decades of lead exposure. Kislak, in turn, said that it was time "to make sure that all of us in Rhode Island have access to safe and healthy water."


Following the rally, ConvergenceRI spoke with Devra Levy, who said that the investment should be appealing to elected officials because it represented a one-time solution.


"We still want to see lead paint and lead in soil get addressed and we are advocating for that as well. But replacing lead pipes and lead service lines is even more straightforward. Lead service lines are by far the main contributors to lead contamination in water," she said.


Among the long-term impacts that will be achieved by removing lead service lines are lowering the costs of special education, helping kids do better in school, and keeping more folks out of the criminal justice system, according to Levy.


Levy also raised the fact that lead is an environmental justice issue, with the burden falling disproportionately on people of color, on low-income people, and on renters. She pointed out that the U.S. Treasury has recommended that the federal ARPA funds be spent on replacing lead pipes as a priority.
"With children continuing to be harmed by lead exposure, it is critical that we reduce all possible exposures to protect our children," said Dr. Patrick Vivier, a pediatrics specialist whose research work has focused on lead poisoning in children.
To read this article in its entirety, go
to: http://newsletter.convergenceri.com/stories/getting-the-lead-out-of-drinking-water-in-ri,6810
To read more articles from ConvergenceRI, printed in RINewsToday, go to: https://rinewstoday.com/richard-asinof/
___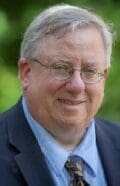 Richard Asinof is the founder and editor of ConvergenceRI, an online subscription newsletter offering news and analysis at the convergence of health, science, technology and innovation in Rhode Island.