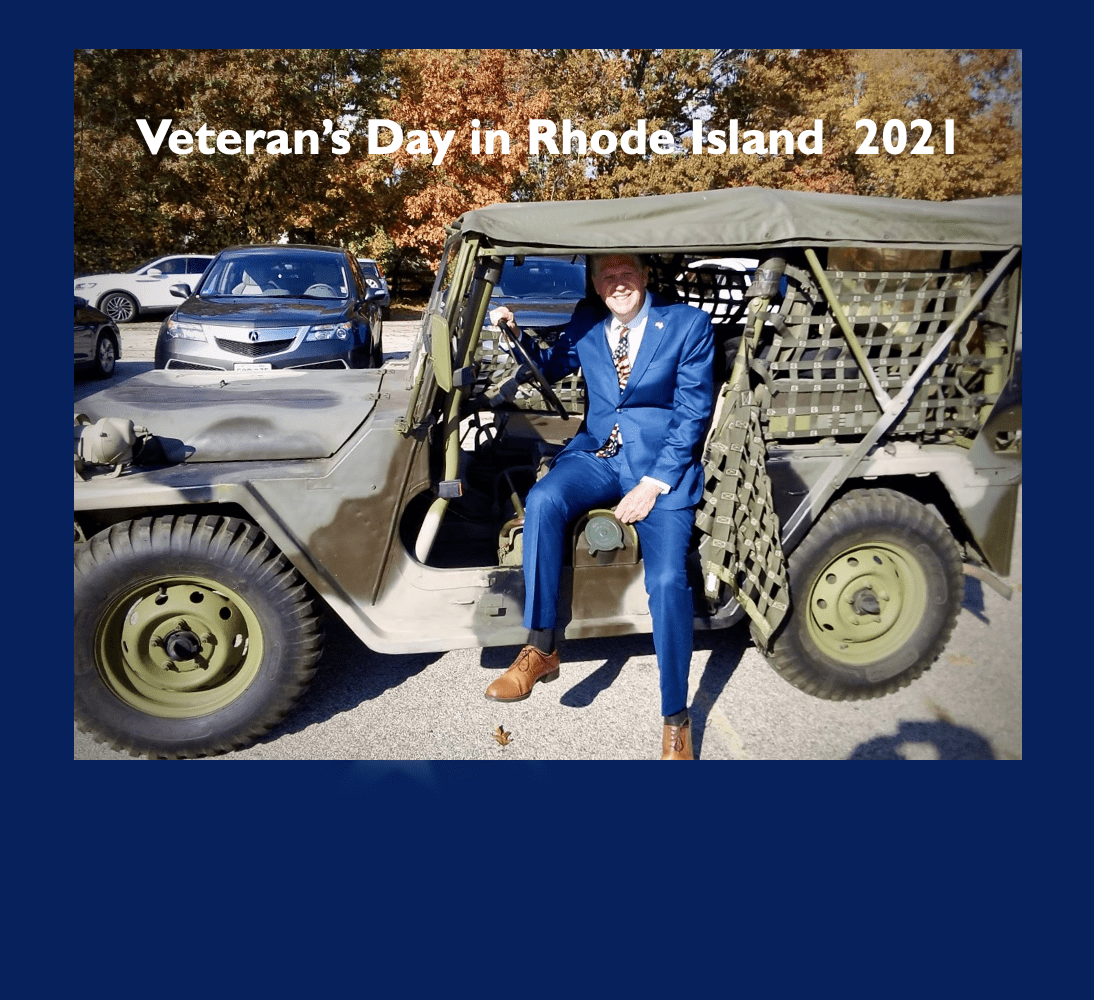 RI Veterans: Did you know? 11 November 21 – John A. Cianci
by John A Cianci, Department Veterans Service Officer,
Italian American War Veterans (ITAM)
Photo: John Cianci, @RINewsToday
Q. How do I apply for the new tax exemption extended to Veterans of the Cold War, and how much will this bill save me every year? Dan E Warwick RI
A. In your case in Warwick RI, you will be receiving an estimated $140 dollars off your annual tax bill as a Veteran. This credit can be used on the property tax of your home, or car property tax.
Additionally, if your spouse is also a Veteran and eligible, one could take credit for home, and the other for automobile property tax. Simply put, just you, alone, you'd saved an estimated $140 a year. If for both husband and wife, an estimated $280 a year savings.
VETTIP: This is not an automatic credit for veterans, you must apply through your city or town by providing a copy of your DD214. Moreover, each city and town has set a deadline to apply to receive in your tax bill for the fiscal year. For example, Warwick's deadline is March 15, 2022, for the Veterans exemption.
Check out your local town and city deadline, click below:
https://municipalfinance.ri.gov/sites/g/files/xkgbur546/files/documents/data/exemptions/Veterans-Senior-Exemptions-Report.pdf
Q. How do I get a copy of my DD214?
A. You can request a copy of the Veteran's military records in any of these ways:
Mail or fax a Request Pertaining to Military Records (Standard Form SF 180) to the National Personnel Records Center (NPRC).
National Personnel Records Center
1 Archives Drive
St. Louis, Missouri 63138
Here is the link to request online:
https://www.archives.gov/veterans/military-service-records
VETTIP – Due to COVID, expect your request not to be processed for 6-12 months after requesting a copy of your DD214. Best bet, find a copy that was given to you upon discharge so you can meet the city or town's deadline to apply.
Thousands Of Veterans Now Eligible for Tax Exemption in
Rhode Island Towns and Cities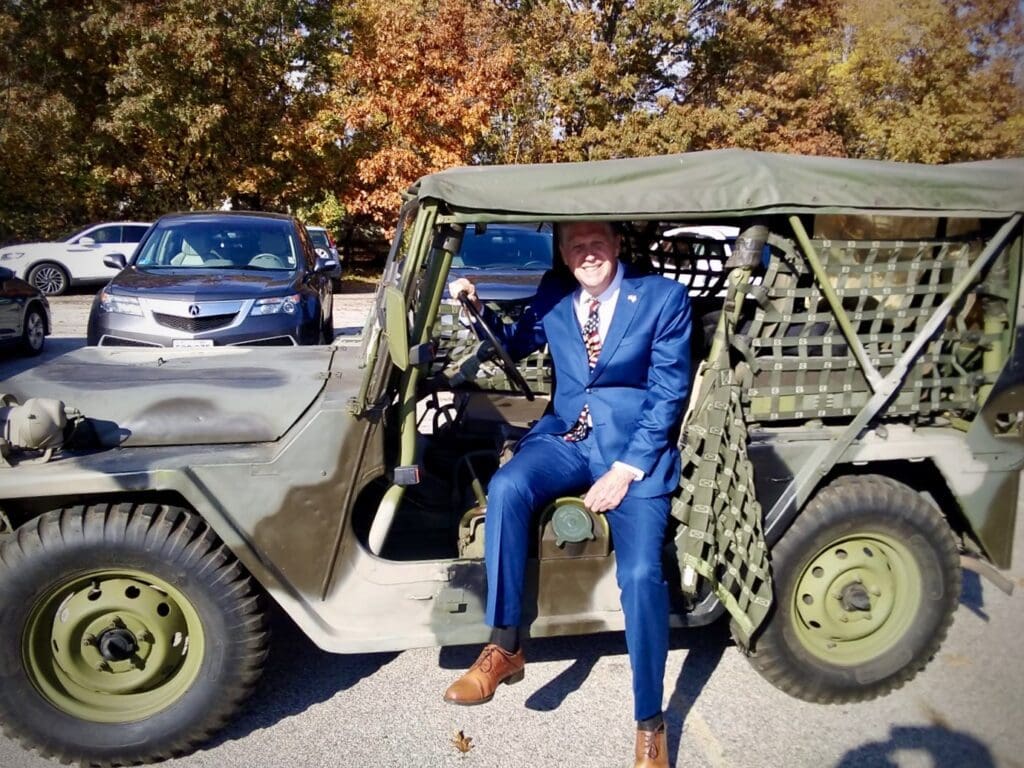 Thousands of Rhode Island Veterans are now eligible for the $1000 tax exemption in his or her Rhode Island town or city with the signing of a bill by Rhode Island Governor Dan McKee yesterday, Nov. 10th. The bill makes all Veterans eligible for a tax credit on either their home or automobile.
"This bill is long overdue as an entire generation of servicemen and women from the end of World War II through the dissolution of the Soviet Union in 1991 will now earn the same benefits that Veterans before them and after them received," said McKee signing the bill into law at Holliman Elementary School in Warwick, RI on Wednesday.
The bill (2021-H 5785, 2021-S 0982) will extend property tax exemptions to Veterans who served in uniform during the Cold War, between 1947 through 1991, even if they did not serve in a declared war or conflict.
"A lifetime thank-you to all Veterans who served from 1947 – 1991, like myself, who served over 20 years, however, was not eligible for property tax exemption prior to the signing of the bill, " said Marine Veteran Jim.
Jim served from 1984 to 1990. He is a disabled Veteran and lives on a monthly Social Security and Veterans administration disability.
'I can use the extra money," said Jim.
"Rhode Island takes the bull by the horn, and we take care of it here. I sincerely hope that other states will follow the lead of Governor McKee and make sure their Veterans are well served since their Veterans served then well," said Representative Camille Vella-Wilkinson.
The State of Rhode Island is the first state to recognize Cold War Era Veterans equally for state or local tax exemptions.
The bill, 2021-H5785 and 2021-S0982, which will extend property tax exemptions to Veterans who served in uniform during the Cold War, between 1947 through 1991, even if they did not serve in a declared war or conference. The Cold War was an ongoing political rivalry between the United States and the Soviet Union and their respective allies that developed after World War II. It was waged mainly on political, economic, and propaganda fronts and lasted until 1991.
The legislation defines the Cold War as a period of geopolitical tension that began following World War II and ended with the dissolution of the Soviet Union in 1991.
Veterans of the Cold War Era from Rhode Island should be thankful to Army Veterans, Lisa Berry Barbosa, Narragansett for this new law.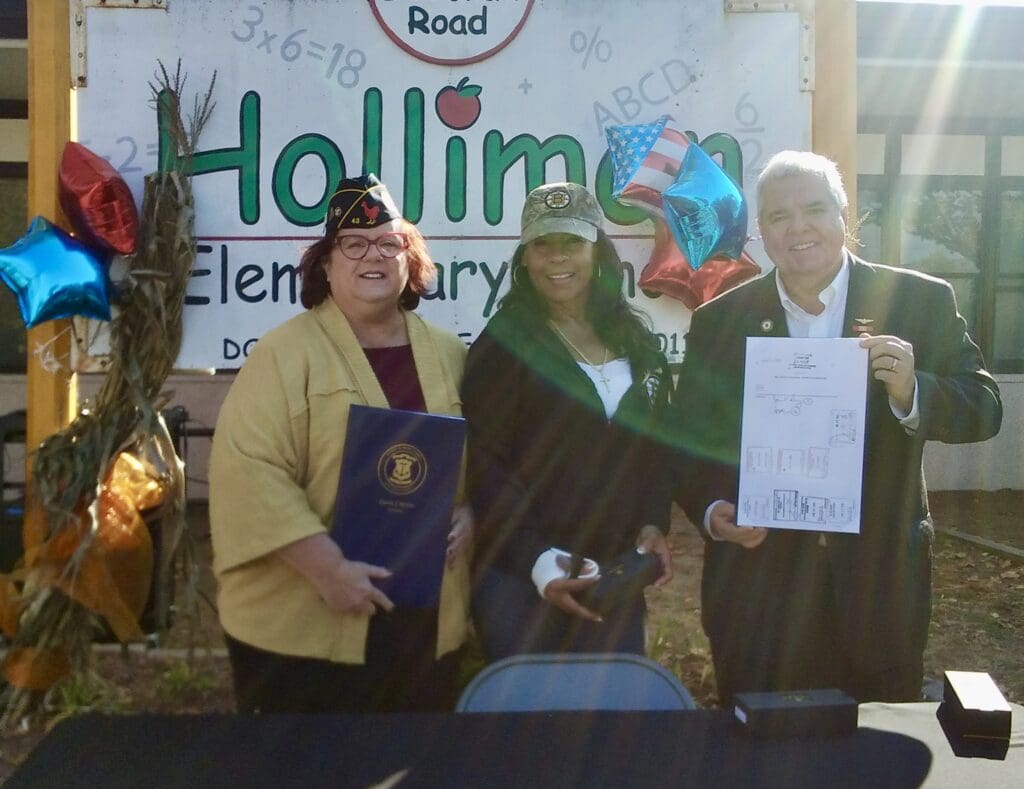 Barbosa's efforts started after she was denied the Veterans' exemption by the town of Narragansett, RI.
"I was told I was not a Veteran, " said Lisa Barbosa.
Barbosa served in the U.S Marines from 1986-1994, and applied for the tax exemption in Narragansett , and was not eligible despite serving 8 years and during Operation Desert Shield/ Storm in 1990-1991.
Shortly thereafter, Rep. Vella-Wilkinson led a bi-partisan effort to correct an injustice that has existed for over 70 years, although the towns and cities in Rhode Island have been granting tax exemptions to veterans since the Spanish American War.
" (This) corrects the injustice to women who were not allowed to serve in combat after the Women's Armed Services Integration Act was signed by President Truman almost 70 years ago," said Rep. Vella-Wilkinson.
In 1948 President Truman signed the Women's Armed Services Integration Act legally permitted women to serve in the U.S. Armed Forces in a number of official capacities. Although the act promised more opportunities for women, it excluded women from serving in combat.
"The law was institutional discrimination not allowing women to serve in combat, although at the time the nation felt it was best for women, not seeing women coming home in body bags," said Rep. Vella Wilkinson.
The bill signing took place prior to a school-sponsored event commemorating Veterans Day at Holliman Elementary School in Warwick.
"The sweetest sounds were of the school children's voices while doing the Pledge of Allegiance and singing the National Anthem," said Rep. Vella-Wilkinson.
She had to gather her emotions during her remarks at the event; emotions which included her voice pausing and eyes getting misty. One could sense most of the attendees of the bill signing had similar emotions.
VETTIP – Covering this Veteran's event, brought memories back to when I attended Holliman Elementary School as a child, and like Rep. Vella Wilkinson, my eyes became misty listening and watching the school children also, and thinking of so many childhood memories at Holliman I have.
"Our Veterans have served the nation with valor and dignity. We must always be sure to appreciate them and show them a debt of gratitude, because it is their heroism that keeps us free," said Governor McKee. "That goes for all Veterans. Our Veterans who served in uniform during the Cold War were gallant in protecting our American ideals. They kept our nation safe; they were our nation's backbone during a decades-long crisis."
"We owe Veterans a debt that can never be repaid," said Sen. Seveney (D-Dist. 11, Bristol, Portsmouth, Tiverton). "Anyone who joins the armed forces makes a commitment to their country that they back with their lives, regardless of where the flow of history may take them. To honor that commitment, it's only proper that we extend this exemption to other Veterans as well."
Veterans sacrificed not just in what they did during their time in the military, but in what they didn't do or have?—?the typical entry-level positions or a 9–5 job that provides career advances, a competitive salary, holidays, and time to enjoy quality time with their family and friends.
"One person can make a difference," said Rep. Vella Wilkinson. "Lisa Bellow Barbosa please stand."
Barbosa stood and the attendees acknowledged her with a round of applause.
Because of Barbosa's efforts ¾thousands of Cold War Era Veterans' quality of life has been impacted for the rest of their lives with entitlement to a benefit Barbosa believed she was entitled to, and "no" was not an acceptable answer.
KUDOs to our sister-in-arms, Lisa Barbosa.
_____
VETERANS DAY FREEBIES AND DISCOUNTS
Applebee's Restaurants offer Veterans and active-duty military receive a free meal when dining in from a special menu on November 11. And when dining in on November 11, military guests will receive a $5 bounce back card to redeem for dine-in, To Go or delivery within three weeks.
For 14 years and counting, Applebee's restaurants across the country have served 10.3 million free meals in honor of our nation's heroes, and this year is no different. With seven entrees to choose from, veterans and active service members can select a free meal from an exclusive menu of mouth-watering entrées, including: 6 oz. Top Sirloin, Double Crunch Shrimp. Fiesta Lime Chicken, Chicken Tenders Platter, Classic Bacon Cheeseburger, Oriental Chicken Salad, Three-Cheese Chicken Penne
"We're honored to be able to give thanks to those who have served our country through our annual free meal offer at Applebee's restaurants on Veterans Day," said John Cywinski, Applebee's President. "We have celebrated Veterans and active service members with free meals on Veterans Day since 2008 and are pleased to add an extra gift with $5 toward their next meal."
Complimentary meals from the Veterans Day menu will be available for dine-in at more than 1,500 Applebee's locations nationwide. For more information, please visit applebees dot com / vetsday. Hours vary by location, and guests are encouraged to call their local Applebee's restaurant in advance to inquire about specific location hours.
*Available on November 11, 2021, at participating Applebee's® only. Dine-in only. Not valid with other coupons or discounts. Beverage and gratuity not included. U.S. Veterans and Active-Duty Military simply show proof of military service. Proof of service includes U.S. Uniformed Services ID Card, U.S. Uniformed Services Retired ID Card, current Leave and Earnings Statement (LES), veterans' organization card (i.e., American Legion, VFW), photograph of yourself in uniform, wearing uniform, DD214 and citation or commendation. Limit 1 meal per U.S. veteran or active duty military.
Atrium on Main, on Veterans Day offering a free appetizer from 12-8pm to all active duty, retirees, and Veterans. ID required for verification of discount.
Chili's FREE Veterans Day Meal
Join us on Veterans Day, Thursday, November 11 to enjoy a meal on us. Thank you for your service. Today and every day, we thank you, our Veterans and active military members who define selfless service. We look forward to once again showing our gratitude with a FREE Veterans Day meal as a small way to honor your service and the sacrifices you've made for our country. Thank-you will never be enough. Choose an entrée for your Veterans Day free meal; Chicken Crispers®, Margarita Grilled Chicken, Bowl of Chili or Soup & Salad, Chicken Bacon Ranch Quesadillas, Just Bacon Burger, Oldtimer with Cheese, Cajun Chicken Pasta
The Coast Guard House , Narragansett, offers 20% off food for Veterans and active military every day, not just Veterans Day.

Coffee & Cream's Breakfast Restaurant
900 Victory Highway, Smithfield, offers a free Norm Muffin sandwich (egg, cheese and choice of bacon, sausage, or ham), plus home fries and a free cup of coffee. The Norm was named after the owner's father, who founded the restaurant.
Costantino's Venda Bar & Ristorante, Providence, offers 10% off all food and beverage for lunch or dinner.
Denny's. Veterans and active military personnel get a free Build Your Own Grand Slam on November 11, from 5 a.m. to noon. Dine-in only.
Dunkin'(Dunkin Donuts). Veterans and military members can take a break on Nov. 11 at Dunkin'. Vets enjoy a FREE donut of their choice.
Golden Corral Golden Corral and DAV are proud to relaunch the annual Military Appreciation Night on Thursday, Nov.11, 2021, between 5 and 9 p.m. Participating Golden Corral restaurants nationwide will welcome our nation's Veterans and active-duty military men and women to a free buffet dinner and drink and tons of camaraderie. We're proud to have honored our active and former military members for 20 years through Military Appreciation Night and are excited to be able to return to a Dine in celebration this year! Military Appreciation Night will be held on Veterans Day, Thursday, November 11 from 5pm – close. We will once again be honoring our military heroes with a free "thank you" meal.
Grey Sail Brewing, Westerly, RI on November 11, offers a FREE beer to active and retired members of the military from 12-8pm during their anniversary party. The party will feature food trucks, live music, and giveaways. Proceeds from the Veterans' Day event will support Work Vessels for Veterans while active and retired members of the military will receive a free beer and discount.
IHOP offers Veterans and active-duty military – get free Red, White & Blueberry Pancakes at participating locations on November 11. Dine-in only.
Iggy's Broadwalk Restaurant and Bishop Hendricken High School will honor those who served with a FREE Veteran's Day Breakfast 8:30-9:30am. All veterans are invited to attend and should RSVP to Peter Thomas '86 at 401.889.5424 or pthomas@hendricken.com by Monday, November 8, 2021.
Starbucks on Nov. 11, Starbucks is honoring those who have served with a free, tall, hot brewed coffee and, for every cup of hot brewed coffee sold that day, Starbucks is donating 25 cents to be divided evenly between Headstrong and Team Red, White & Blue to support the mental health of military communities.
Texas Roadhouse, Cranston will hand out dinner vouchers at the stores' parking lots on November 11, from 11am to 2pm. Veterans and active-duty military can redeem their dinner vouchers when the restaurant opens for dinner, through May 30, 2022. To our nation's Veterans, thank you. Throughout the year, we support our nation's veterans and service members at both the local and national level. Every day, veterans and active military men and women will find reserved parking at our restaurants. And every Veteran's Day, we're honored to offer free meals to veterans and active military men and women. Many sites also claim Texas Roadhouse offers up to a 20% off your bill for active-duty military with proper military ID. Please be sure to check with your local Texas Roadhouse and wait staff prior to ordering!
Bacco Vino & Contorni , Providence offers complimentary appetizers for U.S. service members on November 11 with lunch or dinner.
Wickford on the Water, North Kingstown will offer 50% off selected food only (no alcohol) for one meal per person.
Wendy's Salutes Veterans and Active Military with FREE Breakfast. In honor of Veterans Day, Wendy's® is thanking those who have served or are currently serving in the U.S. Military with a FREE breakfast combo offer* with valid military ID or a Veterans Advantage card.Whether you're a fan of the Maple Bacon Chicken Croissant, Honey Butter Chicken Biscuit or crowd favorite Breakfast Baconator® combo, the offer is a small gesture of gratitude for the men and women who work tirelessly to protect our country.Those who have served or are currently serving are invited to visit their participating Wendy's location on Veterans Day, Thursday, November 11 from 6:30 – 10:30 a.m. Please check your local Wendy's as breakfast hours may vary by location.
Denny's, Hartford Ave, Johnston Offers 10% discount for Veterans and active duty. Denny's is a table service diner-style restaurant chain. Last verified 07/31/2028 (PS I had breakfast there on Saturday).
Outback Steakhouse 10% Discount to active and veterans. Last verified 07/28/2021
99 Restaurant & Pub: The 99 Restaurant & Pub offers a 10% military discount to members of Veterans Advantage. Available at select locations only. Bring valid military ID. Our specials for military families and show your Common Access Card, Uniformed Services ID Card, or Dependent ID Card, to be eligible for any of our special military discount food offers.
Qualified Applicants
– Active duty service members and their dependents
– National Guard and Reservists and their dependents
– Retired service members
_____
EVENTS/REUNIONS
Sunday, Nov. 7, Salute to Veterans, Assembly Theatre, Harrisville, doors open 430pm, show starts at 6pm. ComedyFactory RI John Perrotta's, will be joined by comedians Prince of Mystery and Mike Murray for a fun fill night. Beer, wine, Rhode Island Saugy dogs, popcorn, and other refreshments will be sold at the event.
Tickets are free for all Veterans and one guest. ComedyFactory RI
All patrons attending are asked to bring a can or two of canned goods, which will be donated to the local food pantry. Tickets can be ordered from Eventbrite, https://www.eventbrite.com/organizations/events and or on Assembly Theatre 's website, https://www.assemblytheatre.org/events
Thursday, Nov. 11th, parade begins 10AM, ceremony 11AM, "South Kingstown Veteran's Day Parade", starting on Holly Street behind Old Mountain Lanes, 756 Kingstown Road, Wakefield, with the formal ceremony at Saugatuck Park near Wakefield School celebrating women Veterans. For more information call VFW Post 916 at 401.789.0150, or email vfwpost916@gmail.com.
Thursday, Nov.11th, 830AM, "Annual Veterans' Day Ceremony", conducted by Chapter 48, Special Forces Association, at the Special Forces Monument, Veterans' Memorial Cemetery, 301 South County Trail, Exeter. Breakfast will follow at the Homestead Restaurant, 750 South County Trail, Exeter. Point of contact is Tom Duffney at 401.301.8582, or via email at tmduffney@gmail.com.
Thursday, Nov.11th, 1045AM, "Infantry Lodge Associates Annual Armistice Day Celebration", The Squantum Association, 947 Veterans' Memorial Parkway, Riverside, East Providence. Additional information to follow as finalized. Point of Contact is Retired Colonel David H. Russell at david.h.russell@gmail.com.
Friday, Nov.12th, 705PM, "Providence Bruins Military Appreciation Weekend", The Providence Bruins host Lehigh Valley on the first night of Military Appreciation
Weekend at the Dunkin' Donuts Center! Be there as we honor our military service members and see the players take the ice in special military themed jerseys! Plus, save big with the Fan 4-Pack Special Offer for this game!
https://www.providencebruins.com/games/detail/lehigh_valley_phantoms_11-12-2021.
Nov. 12 Registration is open until Friday, November 12th for Operation Jeepers Christmas for children 0-17 years old of all active military, National Guard & Veterans. Registration is open until Friday, November 12th. Operation Jeepers Christmas offers an adopt-a-family program. Military & Veteran families submit their wish lists to #PNHINC and our Sponsors adopt the families by purchasing items from their wish lists, wrap and in most cases include a Gift card for a local Supermarket for Christmas. Register here: www.projectnewhopema.org/veterans-support-programs/operation-jeepers-christmas/
Nov. 13 Sunday , Vets Rock Returns to Mohegan Sun November 13th 7th annual event benefiting Veterans and active duty military to take place in the Uncas Ballroom. Vets Rock, a free event where Mohegan Sun and the community come together to celebrate active duty military and Veterans with a day of valuable programs and resources, returns Saturday, November 13th. Special services featured in the Uncas Ballroom include a career fair presented by Mohegan Sun, dependents at more than 40 shops and dining locations across property.
Saturday, Nov.20th, Doors Open 430PM, Dinner 530PM, Show Starts 615PM, "Salute to Veterans – Comedy Night & Dinner", Officer's Club, Naval Station Newport, 95 Perry Road, Newport. Point of contact is John Cianci at 401.677.9VET, or via email at itamri4vets@gmail.com. https://www.eventbrite.com/e/salute-to-veterans-officer-club-newport-naval-base-tickets-193526491947
Saturday Nov 20th , Comedy/Dinner show at the Officers Club, Newport RI. ComedyfactoryRI comedians will perform at the Veteran Fundraiser. Tickets are $50 per person, dinner at 5:00. Show starts at 6:00PM. Event is sponsored by the Italian American War Veterans and all Veterans residing at the Veterans Home the event will be free, to include a ticket for their guest. Sponsorships for a Veteran attending from the Veterans Home, are encouraged for those who can't attend, $50 (which covers the Veteran and a guest).Tickets available on Eventbrite, https://www.eventbrite.com/e/salute-to-veterans-officer-club-newport-naval-base-tickets-193526491947
Monday, Nov. 22nd, 11AM, "Dedication Ceremony Honoring All Rhode Island Women Veterans", Rhode Island State House, 82 Smith Street, Providence. Point of contact is Ginny Hanson at fghanson@aol.com.
_____
Retailers
Advance Auto Parts 10% for Active Duty, Veterans, and families. Last verified 07/28/2021
Bass Pro Shops: Bass Pro Shops offers a 5% discount to active-duty military, reservists, and National Guard. Sign up and verify your status online or bring your military ID when you shop at your nearest Bass Pro store.
BJs Wholesale Reduced membership fee. J's offers all military personnel over 25% off their Membership. Last verified 07/28/2021
Hooters Hooters supports our troops all year long. Service members get 10% off their meal every day and 20% off on Tuesdays. Valid Tuesday only on the 20% off and 10% off Wednesday-Monday to these, as well as alcohol and merchandise excluded from discount.
Lowes. Enroll in the Lowe's Military Discount Program to Activate Your 10% Discount
Our way of saying "Thank You" to our active duty, retired and military Veterans and their spouses with a 10% discount on eligible items.
Verification of your military status is fast and easy through our partner, ID.me.
ID.me is our trusted technology partner in helping to keep your personal information safe.
GameStop is offering a 10% in-store military discount on all pre-owned products, collectibles, and select new products. Available to current and former military members who bring any valid proof of service or when they verify through ID.me
Home Depot Home Depot offers a 10% OFF military discount on regularly priced merchandise for in-store purchases for active duty, retired military, and reservists at participating locations. Customers are required to show a valid government-issued military ID card to redeem this offer.
Kohls 15% Kohl's offers active military, Veterans, retirees, and their immediate family members a 15% discount on purchases made on Mondays, in store only. To receive the military discount, eligible customers must present proper identification along with any tender type.
Jiffy Lube. HONORING VETERANS ALL DAY EVERY DAY!
We didn't want to wait for Veteran's Day to express our appreciation and gratitude for your service. That's why every Team Car Care owned and operated Jiffy Lube® service center is offering our BEST discount of 15% OFF as a "Thank You" to the men and women of our Armed Forces for their service to our country. *Disclaimer*- I.D. required. No coupon is required. Excludes batteries and brakes, alignment, and diagnostic services. Available only at select locations listed below:
Tioque Ave, Coventry RI – Bald Hill Road, Warwick RI – Park Ave, Cranston RI
Michaels. Michaels Stores offers a 15% OFF military discount on the entire in-store purchase including sale items for active duty, retired military, guard, reservists, Veterans, and family members. How to get:
Create an Account. Log in or create a Michaels Rewards account.
Get Verified. Provide your military information to get verified instantly.
Go Shopping! To use your discount online and in store, just sign into your account or provide your Michaels Rewards phone number at checkout.
Ocean State Job Lot Thursday Nov 4 – Thursday Nov 11
A special deal for military personnel, veterans, and their families
During our Military & Veteran Deal Days – Thursday, November 4 through Wednesday, November 10, 2021 – all active-duty, National Guard, and reserve military service members; all military Veterans; and their immediate family members and dependents are eligible to receive a Crazy Deal Gift Card equal to 40% of their purchase when they spend $20 or more at Ocean State Job Lot.*A valid photo ID is required.
O'Reilly Auto Parts 10% discount on in store items for Active Duty, Veterans, and families. Last verified 3/4/21.
_____
If you are a retailer and or a veteran aware of a business not listed above, please forward, itamri4vets@gmail.com: the business's name, location, and military and veteran discount offered
_____
If you have an event, meeting, other pertinent veteran information, or email questions or help needed, contact the Italian American War Veteran Service Officer, John A Cianci, itamri4vets@gmail.com, ITAM Office 1-(401)677-9VET(9838)
_____
To read all columns in this series go to: https://rinewstoday.com/john-a-cianci/
_____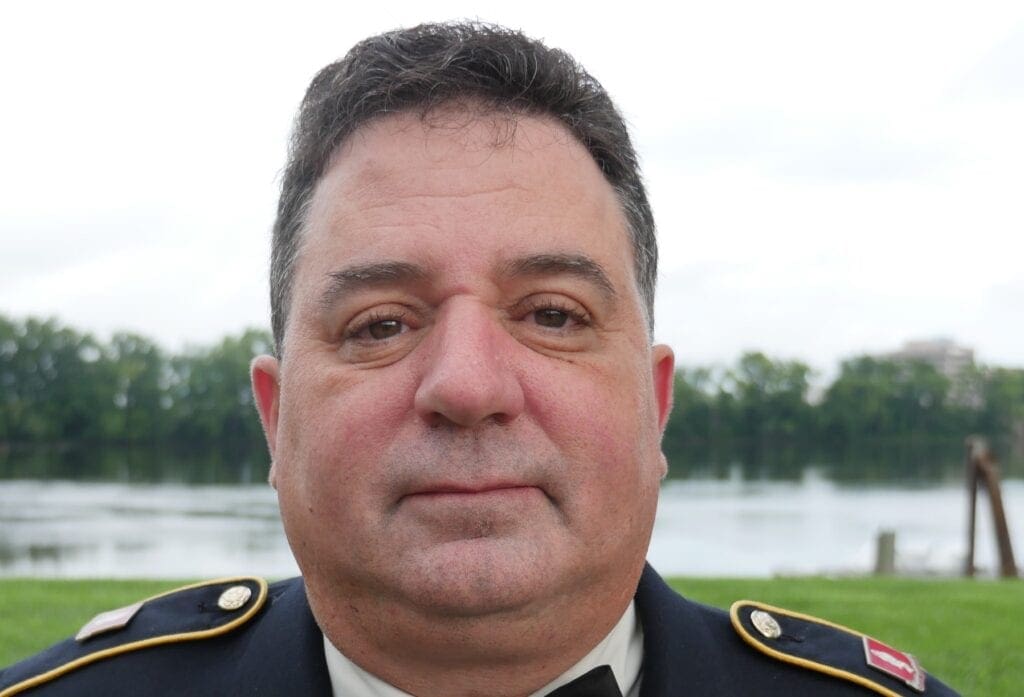 John A. Cianci is a Veteran Service Officer. Retired, U.S. Army MSgt., Persian Gulf War and Iraq War combat theater.
Cianci, a combat disabled Veteran, served in Desert Shield/Storm and Operation Iraqi Freedom. His awards include Bronze Star, Combat Action Badge, Good Conduct, and others.
Cianci belongs to numerous veterans organizations – Italian American War Veterans, American Legion, Veterans of Foreign War, United Veterans Council of Rhode Island, and many more organizations. He is an active volunteer assisting veterans to navigate federal and state benefits they have earned. He is Department of Rhode Island Department Commander Italian American War Veterans and Veteran Service Officer.
He is a graduate of Roger Williams University (BS Finance), UCONN business school* (Entrepreneur Bootcamp For Veterans), Solar Energy International Residential, Commercial and Battery Based Photovoltaic Systems certificate programs, numerous certificates from the Department of Defense renewable energy programs, including graduate of the Solar Ready Vets Program.