"Ron & Jen's Great Escape" – 1-26-2022 – Ron St. Pierre & Jen Brien
by Ron St. Pierre & Jen Brien, commentary
Back on Radio
Hi gang! If you didn't know or hear -"Ron and Jen's Great Escape" is coming to terrestrial radio! We're breaking thru on a local radio station in Newport, RI – WADK 1540AM, 101.1FM, Saturday, Feb 19th from 1-3pm. Some will have to listen on the APP or try out the live stream they offer, BUT seeing how streaming has boomed over the last 2 years you guys know the drill. Find WADK on your phone or IPAD and VOILA! You can listen! Welcome in to 2 hours of good conversation, laughs and connection. YOU ALL can call in and catch up with us. We're so excited to be able to speak with you about life, things and what not again. There are so many things we want to say about society, this culture, JOE BIDEN, DONALD TRUMP, music, getting old, this woke GENERATION, local politics, and so on. So, listen, if you're free on Saturdays 1-3 or just want to try out a different flavor of talk radio give us a whirl. As that guy in the commercial says "you'll be GLAD YOU DID".
Nice Work If You Can Get It
Outgoing Rhode Island Health Director Dr. Nicole Alexander Scott will make $46,000 a month… your eyes didn't deceive you… FORTY SIX THOUSAND DOLLARS a month as a consultant to the state starting in March according to a contract the state released this week. While we didn't know there would be math involved in this week's commentary, the calculator on our smart phone tells us that's three times her annual salary of $143,000. As the George Gershwin song goes "nice work if you can get it, and if you get it, won't you tell me how?"
2nd Congressional District Scramble
It's actually more like a scrum right now as names are coming out of the woodwork of Democratic candidates for Congressman Jim Langevin's soon to be vacated seat. One of those names is highly paid consultant, come March, Dr. Nicole Alexander Scott, who is said to be mulling a run at District 2. Sure, there will be a conga line of names, both Democrats and Republicans in the early going, but that list will be dwindled down as always, and it will come down to name recognition and scarole. The big winners? Local TV stations already salivating at the political $$ to be spent on that race.
Brother Can You Spare a Dime?
A new survey from BANKRATE says less than half of Americans polled say they have $1,000 to cover an unexpected emergency. For those who don't have such scratch, 20% say they'd put it on plastic, 10% asking for a handout from a family member or friend.
Do You Feel Lucky… Well, Do Ya'?
24/7 Wall Street just came out with a list of the luckiest states, basing their findings on average lottery winnings per adult, number of traffic fatalities, total number of accidental deaths and life expectancy. New England scored three of the top ten, with Massachusetts coming in first, New Hampshire, second, and…wait for it… Rhode Island coming in third! On the flip side, WalletHub ranked Rhody as the 7th worst state in which to retire based on affordability, healthcare and overall quality of life.
_____
You can read all of Ron & Jen's Great Escape commentaries, here: https://rinewstoday.com/ron-st-pierre-jen-brien/
_____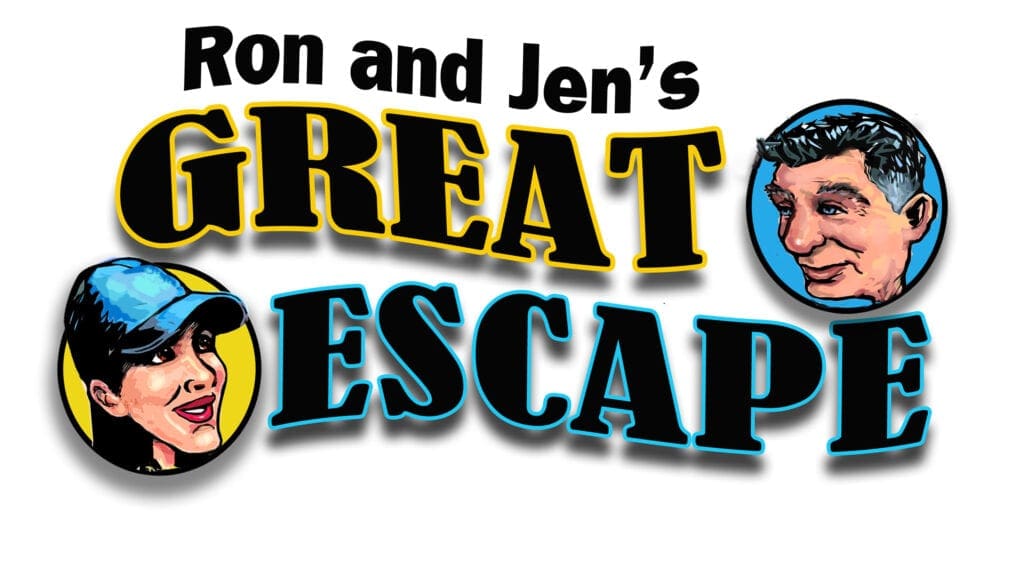 Ron St. Pierre is a veteran broadcaster whose career has spanned over four decades. Ron has programmed, performed on and managed WHJJ, WPRO, WWRX, 790 The Score in Providence, as well as WBZT and WKGR in West Palm Beach and WABC in New York City. Ron also anchored sports on WPRI Ch 12 in Providence. He is a member of both the Rhode Island Radio and Television and the City of Pawtucket Halls of Fame. He was born and raised in Pawtucket.
Jen Brien has over 20 years of radio broadcast experience having hosted shows on WPRO and WHJJ with Ron as well as her own shows on WRKO and WBZ in Boston, WXTK on Cape Cod and WHAM in Rochester, New York. Jen was born and raised in Woonsocket and served six years in the Army MP Canine Unit.
Hazel, Ron's dog, makes regular appearances.
"Ron and Jen's Great Escape" podcast, a more lighthearted reaction to the events happening around us, can be found on YouTube and wherever you get your podcasts, with new episodes premiering Mondays and Wednesdays.