The tale of two home sellers – Who wins? Who loses? –
Emilio DiSpirito
By Emilio DiSpirito, Realtor and Co-Owner of Engel & Volkers Rhode Island
In the 90's, it was believed that someone became an expert in their profession or passion after 10,000 hours, while according to Anders Ericsson of University of Florida, a world-renowned expert on peak performance and author of "Peak: The New Science of Expertise", he believes its more like 20,000 to 25,000 hours.
With roughly a decade of selling real estate and an estimated 45,000 hours of experience, I've seen a few things in this field. I've noticed which homes sell, which homes do not, and have learned the reasons behind them, some of which may actually shock you.
With mental health taking a strong decline across the country, after two years of uncertainty, mandates, media fear mongering, inflation, unrest, division, and so on, the public has never been so hard to reason with or please.
My hope is that this story will be read, understood, and implemented by not only real estate professionals, but more importantly, homeowners. That the failures of home sellers who came before them will serve as reassurance that there is a way to come out on top, to not only succeed, but to earn more money, and with ease.
Below, I share two stories of two different sellers, who both reach two massively different outcomes. All names are of course "fictitious", and any personal details of the stories have been somewhat altered, to protect the confidentiality of past clients.
Ron and Paula:
Ron and Paula found us through an online service that connected them with four Realtors to interview. After meeting with Ron and Paula, we found out that they were interviewing seven Realtors in total. Upon first speaking with them, they explained that their bottom line was the most important thing to them and that they did not want to pay the traditional "6%" they have heard real estate agents charge. Of course, understanding that people want to get the most money when selling their home, I explained to them that I understood their thought and was looking forward to meeting with them.
I believe my team and I were the 3rd or 4th Realtors in for a meeting. We did the same thing we always do on listing appointments – we had a full in-depth and customized marketing plan for their home, in addition, a fair market value report, seller net sheet showing them what they would walk away with, best case and worst case scenarios. We also discussed with our potential clients in detail what their goals were, what they wanted for the home, where they were moving and what we believed they had to do to get the highest price for their home within a reasonable amount of time and for the least amount of money out of their pocket, for the highest return on investment.
Our prospective clients shook our hands at the end and explained how excited they were to finally meet subject matter experts. They explained that they would like to work with us and asked to sign the listing paperwork. They agreed with us on how to prepare their home for market and where to price the home. We scheduled their home to list two weeks out and connected them with a Realtor in our network in Fort Lauderdale Florida, where they planned to relocate.
Two days before the listing went live, we received a call from Paula. "Hi Emilio, I was cutting one of my client's hair, and she explained to me that our home is worth about $100,000 more than where you priced it. I don't appreciate pricing it so low and we will not list unless we price the property where she told me to." After picking my jaw up off the floor, I explained that I would be happy to run the comparable sales again for her in the event we had grossly missed a home sale or three that would affect her home's pricing so drastically. I then asked if her client was a licensed real estate appraiser or real estate agent. She was neither. After running an additional fair market value analysis, I uncovered that the pricing did not change and that we were dead on the money with the price we suggested. After sharing an immense amount of data with Paula that pricing her home so high would actually leave her with much less in her pocket later, she screamed at me, demanded it, and hung up.
Reluctantly, we pushed forward and listed their home $100,000 over our suggested list price. Keep in mind, according to studies done by Engel & Volkers, when you list a property 10% too high, you only reach 2% of the buyers. This property was listed 15% higher than it should have been. After three weeks on market, 6 open houses and a very aggressive marketing plan, we had two visitors, one person they planted, and a nosey neighbor. Paula berated us, explained that our marketing was ineffective and that they wanted to let us go, and she again hung up on us. Ron immediately called back, apologized, and explained that he did not fully agree with her, however said he was disappointed in the activity. We shared additional data with Ron that proved without a doubt they were simply priced out of the market, and they needed to price the home appropriately, in order to sell.
Seven weeks went by in total, over a dozen open houses, paid advertisements, professional photos, video, drone shots, enhanced website profiles and their property listed not only on Rhode Island, but Connecticut and Massachusetts MLS and we still had only two guests in total. The sellers finally agreed to list the home at our suggested list price.
Seeing that we were now entering the winter market, we took brand new exterior photos and relisted the property as a new listing with the original, suggested list price. Even in a much slower winter market, we were able to get them a full priced offer within ten days on the market and fantastic terms. Paula would not speak with us, but Ron thanked us profusely!
The unfortunate thing is that when we originally listed their home, we were in a very robust fall market. Had these sellers taken our advice, they would have walked away with multiple bids and most likely between $10,000 to $20,000 over asking.
Nieman and Sherry:
Nieman and Sherry owned a beautiful waterfront home in Barrington and had suffered with their home sitting on the market for 5 years, with 6 other brokers. When I saw that their home had come off the market yet again, I remembered showing their home to some of my prospective buyers and reached out, as I knew what the house needed to sell.
This time, Nieman and Sherry were determined to list their home with the right brokerage, and they did extra homework. They interviewed 9 agents in total and ultimately selected me. They literally video recorded my listing appointment and said that they have never seen such in-depth information before on their home and the market.
Despite the fact that I was not the cheapest price, and on first appearance, my brokerages fee was to cost them "roughly $50,000 more than the lowest fee they received", they realized the value they would be getting with my brokerage and me. They also explained how I was the only one with an outside of the box plan that they believed was needed to get it sold. They were a bit apprehensive on pricing it at the $2.3 million that I had suggested as 7 other agents explained they need to list around $1.8 million and one other at $2 million.
I reassured them that they would be leaving hundreds of thousands on the table and told them I was certain, with the low inventory and the current market dynamics, mixed with my marketing plan, that we would get their list price. They agreed with me, signed our listing agreement, and took every last piece of advice I had offered on getting their home prepared for the market. We brought in a professional stager, took down the dated window valance and window treatments that blocked the ocean view, let in light, and removed dated furnishings to replace them with modern pieces buyers would love, rearranged the flow of the rooms, added flowers and other accents. We virtually staged their massive 3,000 sq ft basement and virtually staged a 150 ft dock to show the potential this home had, with an approval in hand from Coastal on installing a new dock. A very rare opportunity for that area.
In addition to the staging, we also brought a model in, exotic cars, and shot a lifestyle video that was cast out far and wide. We hooked a buyer within 10 days on market and sold the home for $200,000 over asking price and $600,000 over where 7 other agents told them to even list! We broke a record for the highest price ever, per sq ft, in Barrington at the time. Our clients could not have been happier and acknowledged that they received that extra money because they hired my team and me.
Final Thoughts:
No one ever wants to lose money or waste time. When hiring someone to sell your home, make sure you thoroughly vet real estate agents by searching for consumer reviews online, an online presence, that they work with a reputable brokerage are in tune with the market conditions and are able to negotiate. Avoid the agents that tell you what you want to hear, drop their fee and or slap a lock box on your home. Someone so quick to drop their own fee in my opinion will not be able to negotiate your home sale, will not be incentivized to spend the time needed on your home, nor will they be likely to invest in the proper marketing. Your home is a valuable asset, and you should hire someone who has the experience and expertise to get you the absolute most, walk you through the transaction and help you to make the right decisions. Take their advice and run to the bank with it!
To read more articles in RINewsToday by Emilio, go to: https://rinewstoday.com/emilio-dispirito/
_____
Phone: 401-359-2338
Email: emilio.dispirito@engelvoelkers.com
Instagram: @EVRhodeIsland
Website: EastGreenwich.EVRealEstate.com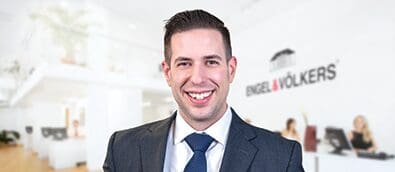 Emilio DiSpirito
If you would have asked me what I wanted to be growing up, little Emilio would have told you "an archeologist" or "an architect" despite the fact that at age 8 I had my first lemonade stand, landscaping business and was recording my first "news show" on my boombox! Well, I never was much good at trigonometry and did could not see myself traveling for months and possibly years at a time, so becoming an architect or archaeologist clearly did not happen!
Fast forward 26 years later and I'm running a team of the finest residential real estate professionals, own a media company and host my very own radio news show about real estate!
For 7 years straight it seemed that I had put in more hours than the day had to give on my real estate business. 7 days a week, 14 to 16 hour days, without a break! Why? My friends and family did not understand the sheer magnitude of moving parts and services we offer to our clients during a transaction! One slip up or one missed call could mean make or break for someone's dream home or even a lost deposit!
Running a team of like-minded, highly qualified and capable professionals has allowed me to offer a very streamlined, simplified and efficient approach to the sales process for our clients and allowed me to earn personal time again with my family while not missing a beat for my clients!
When I'm not working, I'm with family and friends, riding my mountain bike, eating at local restaurants, enjoying live entertainment, hiking, skiing or reading!