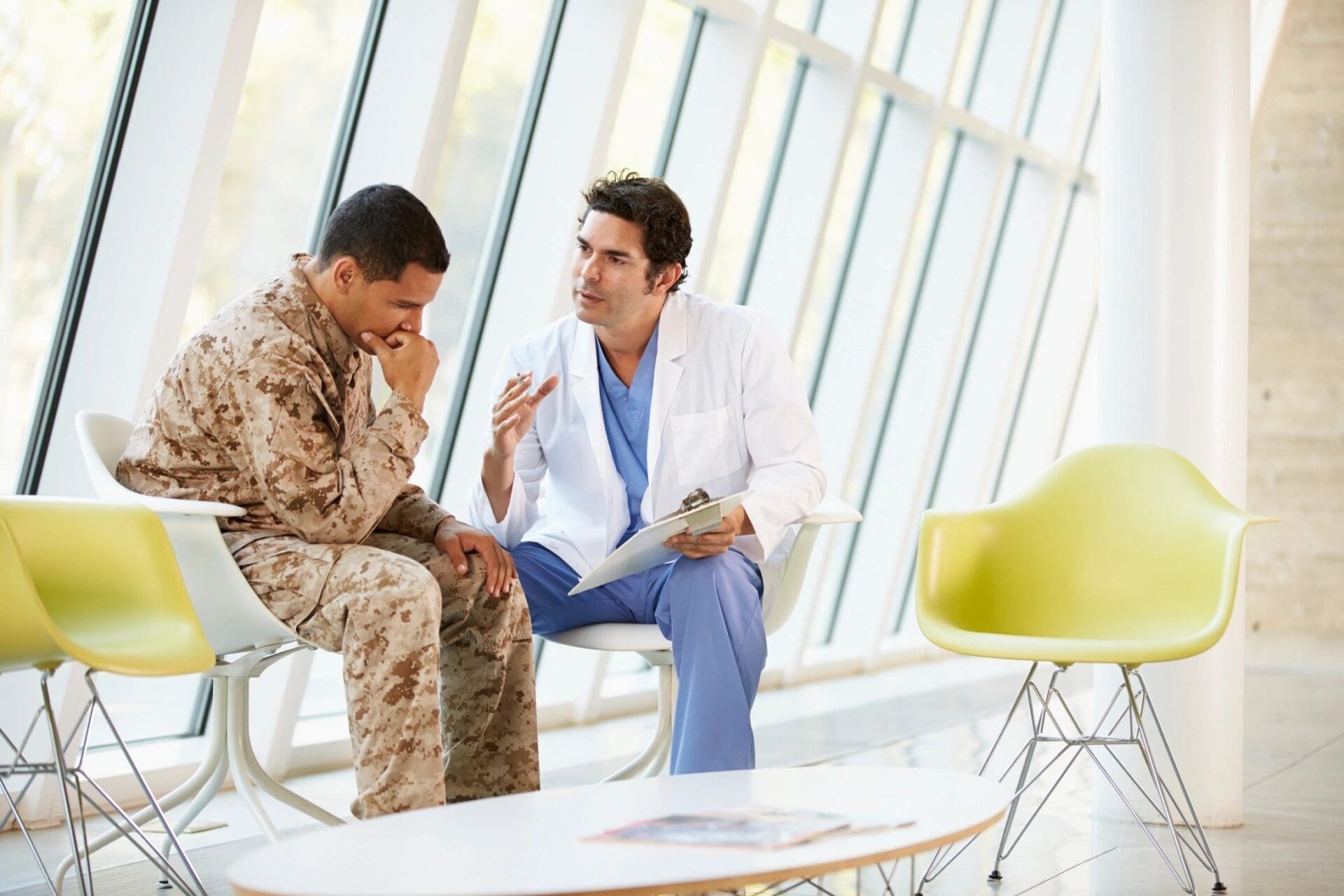 RI Veterans: Did you know? 27 January 22 – John A. Cianci
by John A Cianci, Department Veterans Service Officer,
Italian American War Veterans (ITAM)
Let's start with a veteran's question.
Question: Can I get my prescriptions filled by the VA? Ray T, Burrillville
Answer: The best answer, not knowing all the details on current status of veterans' benefits being receiving, is YES and NO under the following:
NO, if you are not enrolled in the VA Healthcare system.
YES, if you are a veteran enrolled and using the VA Healthcare system; the VA definition of "using" is scheduling and attending an annual physical with a VA primary care provider.
Read more on VA Pharmacy Services in this week's column.
Veterans Could Be Eligible for Free Prescriptions
Did you know a veteran could be eligible for FREE prescription from the VA ?
Who is Eligible for Pharmacy Services at the Veterans Administration?
Veterans can save thousands of dollars in the cost of prescription drugs by using the VA Pharmacy Services.
Pharmacy Services is the VA's prescription benefit program, and they are part of its comprehensive medical benefits package; it is not a stand-alone program whereby the VA fills prescriptions for Veterans who are not enrolled in and receiving care from the VA Healthcare system.
Veterans can continue to use private insurers and be eligible for prescriptions from the VA, as long as the veteran schedules and attends an annual physical with a VA provider.
Only prescriptions written by a VA Healthcare provider, or a VA-authorized provider can be provided by the VA to eligible Veteran patients. Your VA provider will review any prescriptions from a private health care provider during an appointment to determine if they can be rewritten by a VA Healthcare provider and dispensed from a VA pharmacy.
VA prescriptions are commonly mailed to your home from a consolidated mail out pharmacy (CMOP) or if needed sooner, may be obtained from a VA medical facility pharmacy.
VETTIP: For over 20 years, I have been using the VA mailing program for my prescriptions and have never encountered an issue. Moreover, after requesting the prescriptions by email or phone call, the prescription arrives between 5 to 7 seven days after I ordered.
Who is eligible for Pharmacy Service?
You must be enrolled in the VA Healthcare system (or qualify based on one of the exceptions in the law). Go to "Medical Benefits Package" to see the program requirements.
To be eligible for the prescription benefit provided by VA Pharmacy Service, you must be either of the following:
Enrolled in and receiving health care from the VA Healthcare system or,
Be eligible based on one of the exceptions in the law.
Generally, in order to receive VA benefits and services the Veteran/Servicemember's character of discharge or service must be under conditions other than dishonorable (e.g., honorable, under honorable conditions, general). However, individuals receiving undesirable, bad conduct, and other types of dishonorable discharges may qualify for VA benefits depending on a determination made by VA.
VA Prescription Refills FAQs
VA Prescription Refills
When should I refill my VA prescription(s)?
VA prescription(s) authorized by your VA provider should be refilled no later than 10 days before you run out of your current prescription.
How do I refill my VA prescription(s)?
To receive a VA prescription refill authorized by your VA provider, you must request a refill using one of the methods described below:
· Online with My HealtheVet: You must have a My HealtheVet Premium account, have registered as a VA Patient or CHAMPVA beneficiary and have a prescription written by a VA provider that has previously been filled at a VA pharmacy.
· Telephone Call: The phone number of your local VA pharmacy can be found on your prescription label. To order refills by phone, you will need the prescription number (shown as RX # on the prescription label) and your Social Security Number.
· The Rx Refill Mobile App
By Mail: VA Pharmacy provides a refill request form to mail with each prescription.
What should I do if I run out of refills on my prescription?
You can request a prescription renewal in one of three ways:
· Call the number on your prescription label. For some medications, your VA Healthcare team may need to contact you before you can get more medication. Be sure to have your RX number from the prescription label and your Social Security Number ready.
· Send a Secure Messaging to your VA Healthcare team or other authorized VA staff
· Call your local VA medical center
Does my prescription renewal require an in-person evaluation?
Prescriptions for some types of medications normally require an in-person evaluation. If you need to renew this type of prescription, we have temporarily updated our policy to allow this type of evaluation through a telehealth (phone or video) appointment. To request a telehealth appointment for a prescription renewal, use Secure Messaging.
If you are enrolled and using the VA Healthcare system, contact your VA care provider and request the VA fill the prescriptions.
More information from VA.gov on :
Refill and track VA prescriptions
Refill your VA prescriptions, track their delivery, and create lists to organize your medicines online.
You can refill and track most of your VA prescriptions, including:
VA medicines that you've refilled or renewed
Wound care supplies
Diabetic supplies
Other products and supplies sent through the VA Mail Order Pharmacy
Your VA Healthcare team may decide not to ship medicines that you don't need right away, medicines that aren't commonly prescribed, or those that require you to be closely monitored. In these cases, you'll need to pick up your prescription from the VA health facility where you get care.
You can't refill some medicines, like certain pain medications and narcotics. You'll need to get a new prescription from your VA provider each time you need more of these medicines.
Where will VA send my prescriptions?
Their mail order pharmacy will send your prescriptions to the address they have on file for you. They ship to all addresses in the United States and its territories, but not foreign countries.
Important note: Changing your address within My HealtheVet doesn't change your address for prescription shipments.
To change your address on file with VA for prescription shipments:
Find out how to change your address in your VA.gov profile
Or contact the VA health facility where you get care to have them update your address on file.
Find your VA health facility
When will I get my prescriptions, and when should I reorder?
Prescriptions usually arrive within 3 to 5 days. You can find specific information about your order on the website of the delivery service shown in your Rx Tracker.
To make sure you have your medicine in time, please request your refill at least 10 days before you need more medicine.
Although small number of veterans must pay a co-payment for their prescriptions, first-hand knowledge the co-payment is minimum, even for the most expensive prescriptions.
In conclusion, veterans have earned the pharmacy benefit and using the benefit could save the veteran thousands of dollars annually.
EVENTS
AARP offers a free career center for veterans, http://campaigns-aarp-org-stage.targetclose.com/veteran-job-center . The center offers a free course, Veterans Career Advantage, job search tool for companies seeking veteran employees, link to access what a good resume looks like, and other tips for veterans seeking employment.
January 29 Marine Corps , 1-4pm , Open House, Cranston FOP 1344 Cranston Street, Cranston RI , the Department of Rhode Island, Marine Corps league will be hosting.
The Department of Rhode Island of the Marine Corps League is looking to add some more ?re teams to its ranks. If you are Active Duty, Marine veteran or served in the Navy with the FMF and miss the camaraderie, serving your community, enjoying time with those who understand you then this is the organization for you.!
DISCOUNTS
Restaurants
Applebee's – Military Discount … With more than 2,000 locations, Applebee's is a family grill restaurant. Applebee's gives 10% off for active duty and veteran. Last verified 07/31/2028
Denny's – Hartford Save Johnston Offers 10% discount for veterans and active duty . Denny's is a table service diner-style restaurant chain. Last verified 07/31/2028 (PS I had breakfast there on Saturday).
Outback Steakhouse – 10% Discount to active and veterans. Last verified 07/28/2021
99 Restaurant & Pub – The 99 Restaurant & Pub offers a 10% military discount to members of Veterans Advantage. Available at select locations only. Bring valid military ID
Retailers
Advance Auto Parts – 10% for Active Duty, Veterans and families. Last verified 07/28/2021
Bass Pro Shops – Bass Pro Shops offers a 5% discount to active-duty military, reservists, and National Guard. Sign up and verify your status online or bring your military ID when you shop at your nearest Bass Pro store (source).
BJs Wholesale – Reduced membership fee. J's offers all military personnel over 25% off their Membership. Last verified 07/28/2021
Lowes – Enroll in the Lowe's Military Discount Program to Activate Your 10% Discount
Our way of saying "Thank You" to our active duty, retired and military veterans and their spouses with a 10% discount on eligible items.
Verification of your military status is fast and easy through our partner, ID.me.
ID.me is our trusted technology partner in helping to keep your personal information safe.
GameStop – is offering a 10% in-store military discount on all pre-owned products, collectibles, and select new products. Available to current and former military members who bring any valid proof of service or when they verify through ID.me
Home Depot – offers a 10% OFF military discount on regularly priced merchandise for in-store purchases for active duty, retired military, and reservists at participating locations. Customers are required to show a valid government-issued military ID card to redeem this offer.
Kohls – 15% Kohl's offers active military, veterans, retirees and their immediate family members a 15% discount on purchases made on Mondays, in store only. In order to receive the military discount, eligible customers must present proper identification along with any tender type.
Jiffy Lube – HONORING VETERANS ALL DAY EVERY DAY!
We didn't want to wait for Veteran's Day to express our appreciation and gratitude for your service. That's why every Team Car Care owned and operated Jiffy Lube® service center is offering our BEST discount of 15% OFF as a "Thank You" to the men and women of our Armed Forces for their service to our country. *Disclaimer*- I.D. required. No coupon is required. Excludes batteries and brakes, alignment, and diagnostic services. Available only at select locations listed below:
Tioque Ave, Coventry RI
Bald Hill Road, Warwick RI
Park Ave, Cranston RI
Michaels Stores – offers a 15% OFF military discount on the entire in-store purchase including sale items for active duty, retired military, guard, reservists, veterans and family members. How to get,
1. Create an Account. Log in or create a Michaels Rewards account.
2. Get Verified. Provide your military information to get verified instantly.
3. Go Shopping! To use your discount online and in store, just sign into your account or provide your Michaels Rewards phone number at checkout.
O'Reilly Auto Parts – 10% discount on in store items for Active Duty, Veterans and families. Last verified 3/4/21.
If you are a retailer and or a veteran aware of a business not listed above, please forward , itamri4vets@gmail.com: the business's name , location, and military and veteran discount offered
If you have an event, meeting, other pertinent veteran information, or email questions or help needed, contact the Italian American War Veteran Service Officer, John A Cianci, itamri4vets@gmail.com, ITAM Office 1-(401)677-9VET(9838)
_____
To read all columns in this series go to: https://rinewstoday.com/john-a-cianci/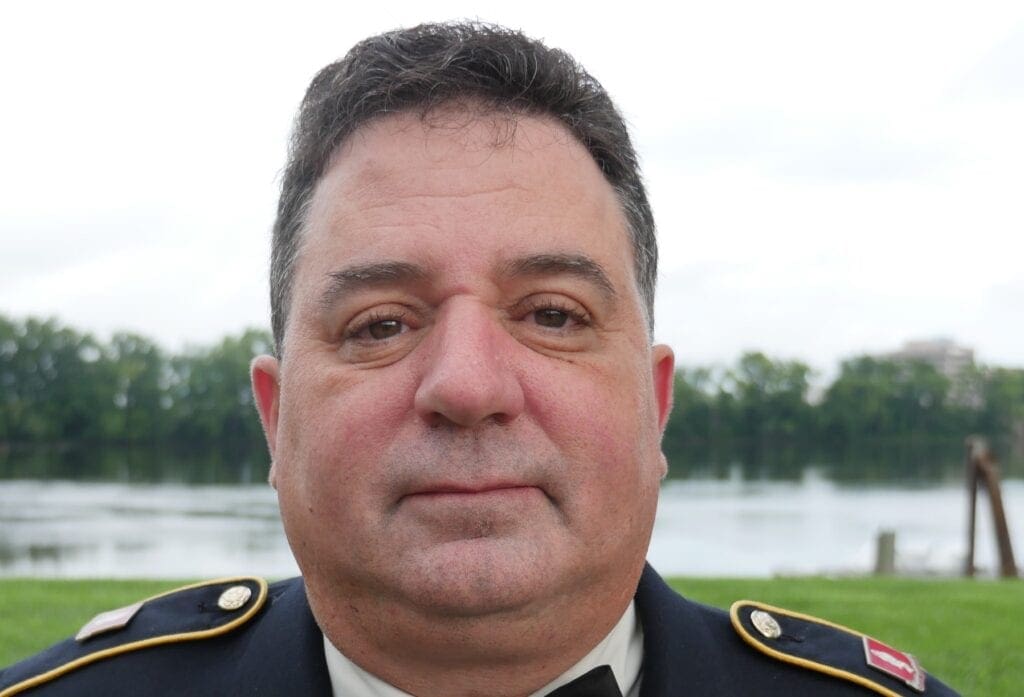 John A. Cianci is a Veteran Service Officer. Retired, U.S. Army MSgt., Persian Gulf War and Iraq War combat theater.
Cianci, a combat disabled Veteran, served in Desert Shield/Storm and Operation Iraqi Freedom. His awards include Bronze Star, Combat Action Badge, Good Conduct, and others.
Cianci belongs to numerous veterans organizations – Italian American War Veterans, American Legion, Veterans of Foreign War, United Veterans Council of Rhode Island, and many more organizations. He is an active volunteer assisting veterans to navigate federal and state benefits they have earned. He is Department of Rhode Island Department Commander Italian American War Veterans and Veteran Service Officer.
He is a graduate of Roger Williams University (BS Finance), UCONN business school* (Entrepreneur Bootcamp For Veterans), Solar Energy International Residential, Commercial and Battery Based Photovoltaic Systems certificate programs, numerous certificates from the Department of Defense renewable energy programs, including graduate of the Solar Ready Vets Program.