RI Veterans: Did you know? 3 March 22 – John A. Cianci
by John A Cianci, Department Veterans Service Officer, Italian American War Veterans (ITAM)
How to obtain a VA Home Loan Guarantee while awaiting a copy of your DD214 or Discharge papers
Did you know a veteran home loan is a lifetime benefit; you can use the guaranty multiple times.
Did you know it's possible to obtain your eligibility for a VA loan even if you don't have a copy of DD214 or discharge available thru the VA in a day or two in most cases?
How do I obtain a copy of my DD214 to use for my eligibility for a VA home loan? Tami I, Navy Veteran, North Kingstown RI
First, Tami, did you ever apply for a tax exemption in any town or city in Rhode Island. If yes, contact the town or city, who should have a copy on file.
If you didn't apply at a town or city, option 1 is a free copy of your DD214 from National Archives, https://www.archives.gov/veterans/military-service-records. Under normal conditions, this process takes an average ten days. However, due to COVID 19, average wait time is 12-18 months.
However, the Italian American War Veterans of the US has uncovered a way to obtain a copy of your DD214 on the same day you start the process.
Tami followed the steps below, and within a few hours, she was able to obtain a Certification of Eligibility for VA Home Loan, without her DD214.
Step 1 Register with the VA on https://www.ebenefits.va.gov/ebenefits/homepage
If you are using the VA and not signed up for ebenfits.va.gov, sign up. Don't give up if you receive a message to update DEERS information by calling a number. Call the number.
VETTIP – Expect to be on hold for 30-40 minutes, however, once the next operator is available, they will assist you and update DEERS.
If you are not using the VA health care system and have never registered with the VA, more than likely you still will be able to register on ebenefits.va.gov.
Step 2 – Log-on to e-benefits. After signing in, a screen will appear to give you options. One option is Your VA Letters, click below on letter generator.
Follow the instructions on the screen:
Another screen will appear, click on Sign In or Create Account under download VA benefit letters.
After clicking download VA letters, you click on View Letters.
Select Sign in to ebenefits to request a Certificate of Eligibility (COE) for your home loan benefits.
In a few minutes, the letter will appear. Print the COE, and you now have the required paperwork a bank, mortgage, loan company or other financier will require as proof you are eligible for a VA Home Loan Guarantee.
More about VA Home Loans from the VA Home Loan Guaranty Buyer's Guide, https://www.benefits.va.gov/homeloans/documents/docs/VA_Buyers_Guide.pdf
About Home Loans
VA helps Servicemembers, Veterans, and eligible surviving spouses become homeowners. As part of our mission to serve you, we provide a home loan guaranty benefit and other housing-related programs to help you buy, build, repair, retain, or adapt a home for your own personal occupancy.
VA Home Loans are provided by private lenders, such as banks and mortgage companies. VA guarantees a portion of the loan, enabling the lender to provide you with more favorable terms.
Interested in buying a home?
Before you buy, be sure to read the VA Home Loan Buyer's Guide. This guide can help you under the homebuying process and how to make the most of your VA loan benefit. Download the Buyer's Guide here.
Main pillars of the VA home loan benefit
No down payment required
(*Note: Lenders may require down payments for some borrowers using the VA home loan guaranty, but VA does not require a down payment)
Competitively low interest rates
Limited closing costs
No need for Private Mortgage Insurance (PMI)
The VA home loan is a lifetime benefit: you can use the guaranty multiple times
What is the VA Home Loan 'Guaranty'?
The VA home loan guaranty is an agreement that the VA will reimburse a lender (such as banks, credit unions, mortgage companies, etc.) in the event of loss due to foreclosure. This guaranty takes the place of your down payment.
Who is eligible for a VA Home Loan?
Active-duty servicemembers and Veterans with discharges other than dishonorable, National Guard and Reserve service members and Veterans with an honorable discharge, certain eligible spouses, and other uniformed service personnel may be eligible for VA home loan guaranty benefits. The full listing is available online at: https://www.va.gov/housing-assistance/home-loans/eligibility/.
Is there a fee to use the VA Home Loan Guaranty?
Yes, but the funding fee can be waived (see list below). To keep the program viable, Congress instituted a program funding fee, which is a percentage of the total loan amount. This user fee varies based whether the loan is a first-time or subsequent (second, third, etc.) use of the benefit. The funding fee may be paid in cash or included in the loan at closing.
*The funding fee can also be paid by the seller, lender, or any other party on your behalf.
The following individuals do not pay the VA funding fee:
Veterans receiving VA compensation for a service-connected disability.
Veterans entitled to receive VA compensation for a service-connected disability, but receive retirement pay or active service pay.
Un-remarried surviving spouses of Veterans who died in active service or from a service-connected disability.
Service member with a proposed or memorandum rating from VA, prior to loan closing, as eligible to receive compensation as a result of a pre-discharge claim.
Service member on active duty who provides, on or before the date of loan closing, evidence of having been awarded the Purple Heart.
Is there a limit to the size of a VA-backed mortgage?
There are no loan limits if one has full home loan benefit or full entitlement. If you are a first-time homebuyer or have sold your previous VA-backed home and paid your loan in full, you can enjoy VA- backing on a home loan regardless of home price and without the need for a down payment. Of course, you must be able to afford the home and the property must appraise for at least the purchase price, otherwise you may have to make a small down payment.
What if I want to buy a home while I still have another VA Home Loan?
While you can buy a home for any loan amount, you must either sell your previous home or understand VA rules on subsequent purchases and remaining entitlement. Those who purchase a subsequent home without selling their previous VA-guaranteed home will continue to follow their county conforming loan limit for the VA loan guaranty. This may mean a down payment on any amount above the loan limit.
Note: You must be able to afford all your VA loans at the same time and the subsequent home must become your residence.
Why choose VA?
The VA Home Loan is often the best home loan product for Veterans. Some benefits include:
No down payment as long as the sales price is at or below the home's appraised value (the value set for the home after an expert review of the property) No loan limit with full entitlement if you can afford the loan, VA will back loans in all areas of the country, regardless of home price.
Competitive terms and interest rates from private banks, mortgage lenders, or credit unions
No need for private mortgage insurance (PMI) or mortgage insurance premiums (MIP) Fewer closing costs, which may be paid by the seller, lender, or any other party
No penalty fee for paying off the loan early
Access to VA loan staff who can answer questions by mail or phone (1-877-827-3702). (Contact information is online at: https://www.benefits.va.gov/homeloans/contact_rlc_info.asp)
In summary, veterans eligible for VA Home Loan can obtain his or her Certificate of Eligibility (CUE) for home loan guarantee on the same day even without his or her DD214 and or discharge papers, simply by registering with VA ebenefits.va.gov
Veterans you earned VA home loan guarantee. Applying and receiving your eligibility could save you thousands of dollars to finance a home even if you don't have a down payment.
RESOURCES
AARP offers a free career center for veterans, http://campaigns-aarp-org-stage.targetclose.com/veteran-job-center . The center offers a free course, Veterans Career Advantage, job search tool for companies seeking veteran employees, link to access what a good resume looks like, and other tips for veterans seeking employment.
March 11-13, Friday thru Saturday 11am thru 8pm. VFW is hosting a veteran community outreach program at the Warwick Mall, Community Booth. For more information, call Tiger at 401-677-9374 .
EVENTS
March 19, 2022, 1pm – 5pm, Rhode Island Veterans Home, Bristol RI, St Joseph's and St Patrick's' Day Celebration for resident veterans at the Rhode Island Veterans Home Gally hosted by the Italian American War Veterans of the US, Inc and Auxiliary, Berard Desjarlais American Legion Post #88 and Auxiliary, War Car Cruise, and Veterans of Foreign War Post #237, Bristol RI.
If you are interested in volunteering, contact ITAM at (401) 677-9828 or email itamri4vets@gmail.com for more information on volunteering, looking for volunteer accordion player for Italian music and other traditional Italian and Irish ideas.
March 24, 2022, 1:00-5pm, Rhode Island Veterans Home, Bristol, RI, women veterans and active-duty women are invited to the annual tea event which also will recognize Women's Military History.
All Military Active-Duty Women and Women Veterans are invited to the RI Veterans Home to honor and celebrate the annual tea. All services, all eras, all wars, please come and enjoy coffee, tea and refreshments. Recognize Women's History Month by telling your stories or listen to stories of Women who served in the Military, Women who served their country in many ways
and legacy of achievements.
DISCOUNTS
Restaurants
Applebee's – Military Discount … With more than 2,000 locations, Applebee's is a family grill restaurant. Applebee's gives 10% off for active duty and veteran. Last verified 07/31/2028
Denny's – Hartford Ave, Johnston offers 10% discount for veterans and active duty . Denny's is a table service diner-style restaurant chain. Last verified 07/31/2028 (PS I had breakfast there on Saturday).
Outback Steakhouse – 10% Discount to active and veterans. Last verified 07/28/2021
99 Restaurant & Pub – The 99 Restaurant & Pub offers a 10% military discount to members of Veterans Advantage. Available at select locations only. Bring valid military ID
Retailers
Advance Auto Parts – 10% for Active Duty, Veterans, and families. Last verified 07/28/2021
AT&T Wireless Discount – Active Duty, Reserves, National Guard, Spouses and Veterans get 25% off on mobile phone services. Just present identification or proof veteran status to any AT&T store
Bass Pro Shops – Offers a 5% discount to active-duty military, reservists, and National Guard. Sign up and verify your status online or bring your military ID when you shop at your nearest Bass Pro store (source).
BJs Wholesale – Reduced membership fee. BJ's offers all military personnel over 25% off their Membership. Last verified 07/28/2021
Lowes – Enroll in the Lowe's Military Discount Program to activate your 10% discount – "Our way of saying Thank You" to our active duty, retired and military veterans and their spouses with a 10% discount on eligible items.
Verification of your military status is fast and easy through our partner, ID.me. ID.me is our trusted technology partner in helping to keep your personal information safe.
GameStop – is offering a 10% in-store military discount on all pre-owned products, collectibles, and select new products. Available to current and former military members who bring any valid proof of service or when they verify through ID.me
Home Depot – Offers a 10% off military discount on regularly priced merchandise for in-store purchases for active duty, retired military, and reservists at participating locations. Customers are required to show a valid government-issued military ID card to redeem this offer.
Kohls – 15% discount offers for active military, veterans, retirees, and their immediate family members a 15% discount on purchases made on Mondays, in store only. In order to receive the military discount, eligible customers must present proper identification along with any tender type.
Jiffy Lube – HONORING VETERANS ALL DAY EVERY DAY! We didn't want to wait for Veteran's Day to express our appreciation and gratitude for your service. That's why every Team Car Care owned and operated Jiffy Lube® service center is offering our BEST discount of 15% OFF as a "Thank You" to the men and women of our Armed Forces for their service to our country. *Disclaimer*- I.D. required. No coupon is required. Excludes batteries and brakes, alignment, and diagnostic services. Available only at select locations listed below:
Tioque Ave, Coventry RI
Bald Hill Road, Warwick RI
Park Ave, Cranston RI
Michaels – offers a 15% off military discount on the entire in-store purchase including sale items for active duty, retired military, guard, reservists, veterans, and family members. How to get –
1. Create an Account. Log in or create a Michaels Rewards account.
2. Get Verified. Provide your military information to get verified instantly.
3. Go Shopping! To use your discount online and in store, just sign into your account or provide your Michaels Rewards phone number at checkout.
O'Reilly Auto Parts – 10% discount on in store items for Active Duty, Veterans and families. Last verified 3/4/21.
T-Mobile – T-Mobile offers up to half off military discount wireless plans. Save $25 per line on up to four lines with the Magenta Military signature plan, and $35 per line on up to four lines with the premium plan, Magenta Plus Military. The military programs are available to active-duty military, veterans, retirees, and reservists.
Verizon Fios – Veterans, active-duty military, retirees, and reservists can receive a discount on either new or existing Verizon Fios services (Internet, TV, Landline). Offer includes $10 off Fios Triple Play, $5 off Fios Double Play, or $5 off standalone internet.
Verizon Wireless – Active-Duty military and all Federal Government employees can get 15% discount on monthly plans $35 and above and 25% off accessories.
Xfinity Residential – If you are currently serving in the military or you are a veteran Xfinity offers a $100 Visa® Prepaid card and $25 Xfinity Coupon that can be used toward your next Xfinity On Demand rental or purchase or as a credit toward your bill.
_____
If you are a retailer and or a veteran aware of a business not listed above, please forward , itamri4vets@gmail.com: the business's name , location, and military and veteran discount offered.
_____
If you have an event, meeting, other pertinent veteran information, or email questions or help needed, contact the Italian American War Veteran Service Officer, John A Cianci, itamri4vets@gmail.com, ITAM Office 1-(401)677-9VET(9838)
_____
To read all columns in this series go to: https://rinewstoday.com/john-a-cianci/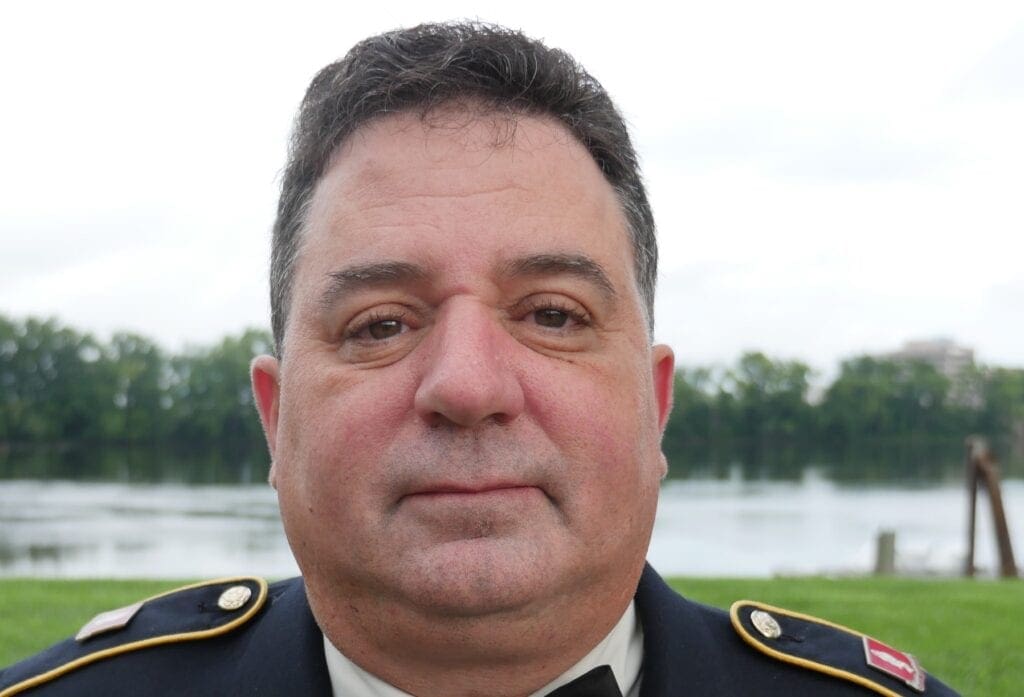 John A. Cianci is a Veteran Service Officer. Retired, U.S. Army MSgt., Persian Gulf War and Iraq War combat theater.
Cianci, a combat disabled Veteran, served in Desert Shield/Storm and Operation Iraqi Freedom. His awards include Bronze Star, Combat Action Badge, Good Conduct, and others.
Cianci belongs to numerous veterans organizations – Italian American War Veterans, American Legion, Veterans of Foreign War, United Veterans Council of Rhode Island, and many more organizations. He is an active volunteer assisting veterans to navigate federal and state benefits they have earned. He is Department of Rhode Island Department Commander Italian American War Veterans and Veteran Service Officer.
He is a graduate of Roger Williams University (BS Finance), UCONN business school* (Entrepreneur Bootcamp For Veterans), Solar Energy International Residential, Commercial and Battery Based Photovoltaic Systems certificate programs, numerous certificates from the Department of Defense renewable energy programs, including graduate of the Solar Ready Vets Program.