Friday Fishing Tips – Jeff Gross
by Jeff Gross, contributing writer
Friday Fishing Tips – Jeff Gross
As we get deeper into the fishing season, it is inevitable fishing gear will start to break down. If one's luck is similar to this writer it will be right at the apex of fish biting. Over the next couple of columns some suggestions will be shared about fishing equipment.
Fishing reels often are neglected during the season. Many will spruce up their reels at the start of the season, but midway through the season reels are often in need of some minor repairs. Replacing line is a good place to start. Too many fish breaking off? One could either replace with the same pound test if it appears that sunlight has weakened the line. Or one can increase the pond test by at least 2 pounds. Using 6 lb. test instead of 4 lb. has shown that almost all trout up to 5 lbs. never break off. Same goes for bass. If one goes from 8 lb. test to 10 lb. or 12 lb. when fishing, heavy structure breakage is at a minimum.
Tip 1 : If you are starting to lose a lot of fish because the line snaps, change the line.
This deep in the season bolts on the reel sides or the bail spring bolt can loosen and adversely affect ones retrieve or worse yet, fall out. When fishing as a youngster the old model Shakespeare and Mitchell 300 series reels would have their bail spring bolt fall out often. All the tackle boxes owned by this author have a mini tool kit in them. These little kits can be bought at any hardware store or box store for about $6 – $8. On more than one occasion these handy little kits have saved the day enabling the bolts to be tightened. No downtime means more fishing time. If a side of a reel gear housing loosens or opens, dirt and foreign objects can enter and jam the gears or worse, strip the gears.
Tip 2: Do yourself a favor and pick up one of these kits for each tackle box or boat box you own. If you are looking for a bargain you may be able to find the mini tool kits cheaper at the "Plainfield Pike Flea Market" on Sundays in Johnston, RI.
See you next week!
_____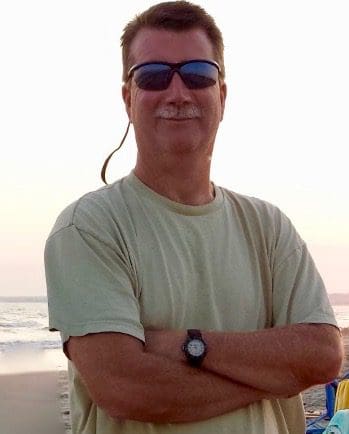 Jeffrey "Jeff" Gross spent 21 years as an Analytical Chemist at the USCG R&D Center in Groton, Connecticut, Woods Hole Laboratories, and Helix Technologies. Changing careers is a "great learning experience for everyone", Jeff says, and I'm an avid outdoorsman and conservationist, a student of the sciences, and the world. The US holds too many wonders not to take a chance and explore them".
Jeff is the Model Train and Railroad entrepreneur. Proud Golden Retriever owner. Ultra strong Second Amendment Advocate and Constitutionalist. "Determined seeker of the truth".
Jeff is a RIFGPA Legislative and Legal Officer, Freshwater Chairman, NRA Liaison.
His subjects include Outdoors, Second Amendment, Model Railroading, and Whimsical.
He can be reached at: trainsbythe144@aol.com